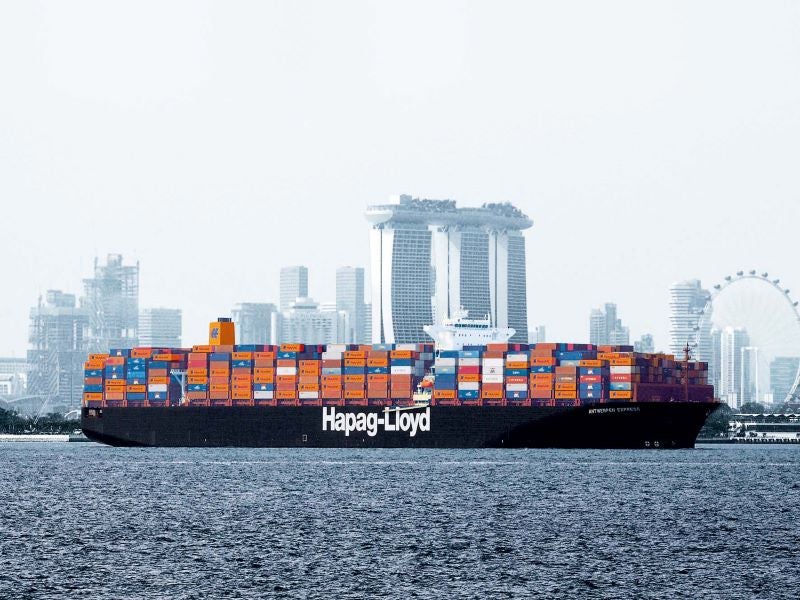 German shipping firm Hapag-Lloyd has reported a net profit of $4.7bn in the first quarter of 2022, more than triple compared with $1.45bn in the same quarter last year.
The company's earnings before interest, taxes, depreciation and amortisation (EBITDA) surged 59.3% to $5.3bn in the current quarter, versus $1.9bn in the first quarter of 2021.
Higher freight rates and a stronger US dollar resulted in revenue growth of 82.7% in the current quarter, to $9bn, as against $4.9bn in the year-ago quarter.
Its earnings per share increased from $8.24 to $26.6 over the period, with the company's net liquidity further increasing by $4.4bn to $6.9bn.
Hapag-Lloyd stated that the forecast is subject to a high degree of uncertainty due to the ongoing Covid-19 pandemic.
Hapag-Lloyd CEO Rolf Habben Jansen said: "The year has got off to an exceptionally strong start on the whole, and whilst there have been first signs that the market has passed its peak we also expect a strong second quarter."
The company announced the placement of orders for the construction of 137 container ships with a transport capacity of one million twenty-foot equivalent unit (TEU) in the first quarter of the year.
As of March, Hapag-Lloyd has a fleet of 248 container vessels.
Additionally, it has 12 newbuilds with a size of 23,660TEU each and five newbuilds of different sizes around 13,000TEU capacity.