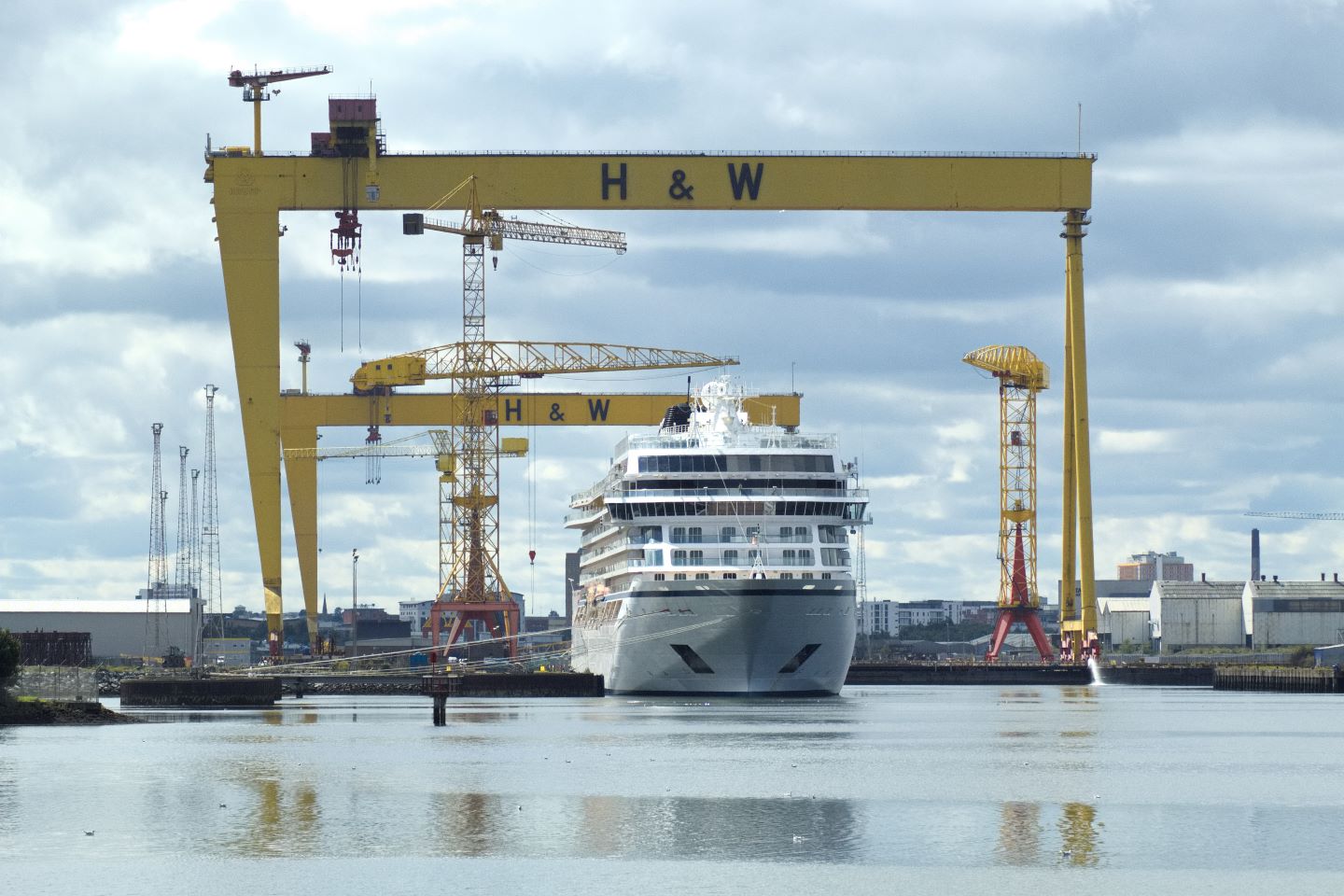 Shipbuilders Harland & Wolff announced plans to build and operate two ferries on the Penzance to Isles of Scilly ferry route, as well as one inter-island vessel, beginning in April 2025.
The British shipbuilding company has been working on the design and costing of the vessels for over three years and now seeks to gain level-up funding.
Harland & Wolff intends to foster competition for the vessel construction and licenced operation of ferries along the Penzance to Isles of Scilly route.
The current passenger vessel, the Scillonian III, was built at Harland & Wolff's site in Appledore, Devon and is stated to be known for her technical and operational robustness.
Harland & Wolff group CEO John Wood said: "We have a large number of colleagues in Appledore and across the group who are vastly experienced in the build and operation of passenger vessels. In my view, it is clear that, given the current cost of capital, access to and acceptance of levelling up funding will provide a very cost-competitive model to operate either alongside the incumbents or on a stand-alone basis. 
"This is a fantastic opportunity and we believe competition on this route is the right thing to ensure value for money for the residents and tourists of the islands."
The project aims to provide an adaptive, sustainable and competitive route that encompasses the most value for money for the islanders, local community, seasonal tourists and UK taxpayers.
Due to the remoteness of the Isles of Scilly, the islanders rely on these ferries as important transit links on a daily basis.
Harland & Wolff stated that it is critical that these boats are appropriate for the voyage and operate smoothly throughout the harsher winter months.
The company has communicated with the appropriate stakeholders and aims to conduct a consultation on the islands in order to create and deliver the most viable operational and commercial case possible.
The consultation will guarantee that Harland & Wolff offers ships that are not just creative and cutting-edge but also sustainable.