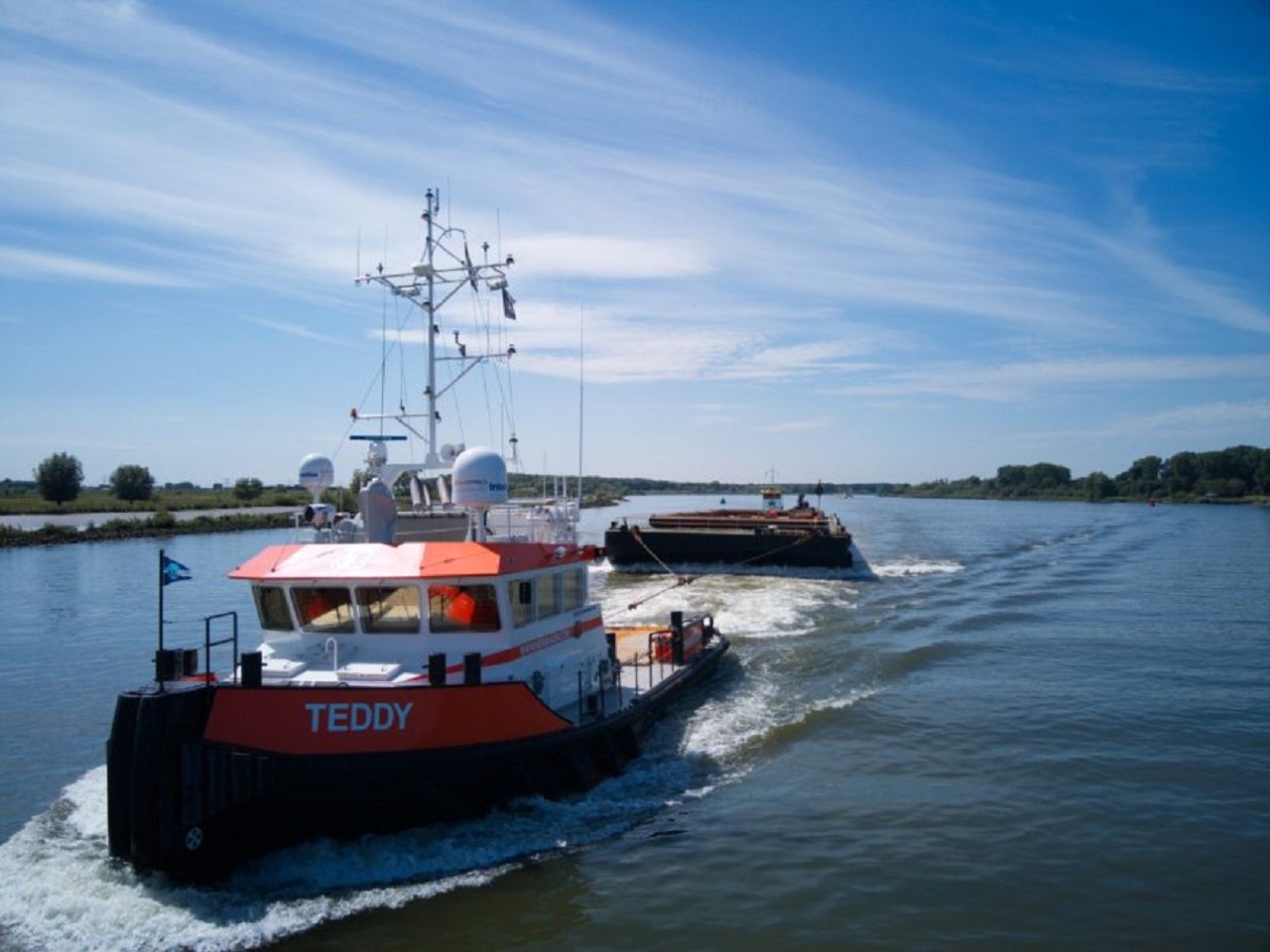 Herman Sr, the Netherlands-based tug and workboat firm, has selected the remote-helm control system of Sea Machines Robotics, a developer of autonomous command and remote-helm control systems, to enhance offshore operations.
Sea Machines' SM200 wireless, remote-helm control system will be installed in one of the Shoalbuster tugboats, the 23.35m Teddy.
The system offers wireless helm and propulsion control along with remote control of auxiliaries and payload equipment such as winches, pumps, anchor windlasses and more.
This will enable mariners to conduct operations from any location and gives better safety and visibility.
Unlike conventional methods that often depend on signals conveyed from another crew member to the wheelhouse, the pilot will be in complete control of the tugboat and on-board payloads with a direct local sight of the task.
Herman Sr operations manager Erwin van Dodewaard said: "No longer bound to a fixed control station, our crew will use Sea Machines' wireless helm to monitor operations from the tugboat's upper decks or wherever visibility is greatest, a valuable capability that increases both productivity and safety.
"This system is intuitive to use and, once installed, will be valuable to our crews as they operate our vessel Teddy during challenging projects such as large and overweight offshore tows."
Sea Machines European business development manager Frank Relou said: "Improving visibility and at-sea safety is a game-changer for any marine operator, but it is especially true for Herman Sr, which operates in challenging offshore conditions that include reduced visibility, waves and weather.
"Working conditions that fall into the 'dull, dirty and dangerous' category are ideally suited for our systems, as they support crews with new, innovative capabilities that deliver greater productivity, reliability and safety. We look forward to delivering the SM200 to Herman Sr and the crew aboard Teddy."
Teddy operates in offshore waters for various marine projects ranging from mooring and dredge support to towing and cable pulling.