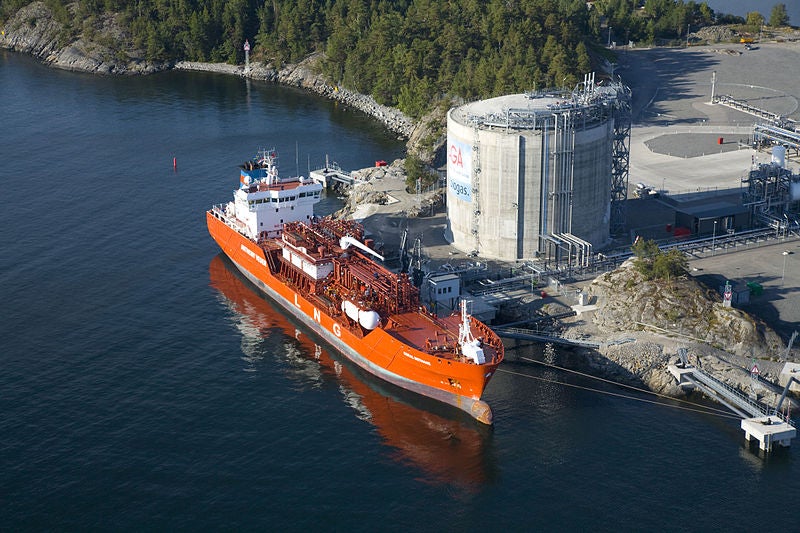 Natural Gas Infrastructure Company of Cyprus (ETYFA) has selected Hill International to spearhead an international consortium and offer owner's engineer services in relation to the Cyprus Liquefied Natural Gas (LNG) Import Terminal Project.
The project is considered to be the largest and most awaited energy project of the country and has a budget of €289m ($336m).
The project will be carried out at Vasilikos Bay in Cyprus with an implementation timeframe of 24 months.
The main components of the project include a former LNG carrier that has a storage capacity of 136,000m³. It will be transformed into floating storage and regasification unit (FSRU) in China.
It also includes the construction of a jetty and a jetty-bourne gas pipeline and an onshore gas pipeline and associated infrastructure.
After the LNG carrier is transformed into an FSRU, the vessel will feature a regasification modular unit.
After the completion, the terminal will be able to receive LNG from LNG carriers that range from 120,000m³ to 217,000m³ in size.
ETYFA signed an agreement with China Petroleum Pipeline Engineering, Metron, Hudong-Zhonghua Shipbuilding and Wilhelmsen Ship Management joint venture to engineer, procure, build, manage and operate the project.
Hill will oversee the project implementation by conducting design reviews and overseeing the works at the Chinese shipyard and at the Vasilikos site.
Additionally, Hill will lead a team formed of Bureau Veritas Maritime & Offshore Solutions, Tractebel and Gazocean.
Hill Southern Europe VP and MD Manolis Sigalas said: "We are delighted and honoured to support the Republic of Cyprus in delivering this critical infrastructure project.
"As this assignment requires multidisciplinary expertise in the fields of shipping, marine works and gas infrastructure, we are excited to be leading such a distinguished team of global firms to support our client.
"We share Cyprus' vision and objectives for the project and will work hard with all stakeholders involved for its successful delivery."