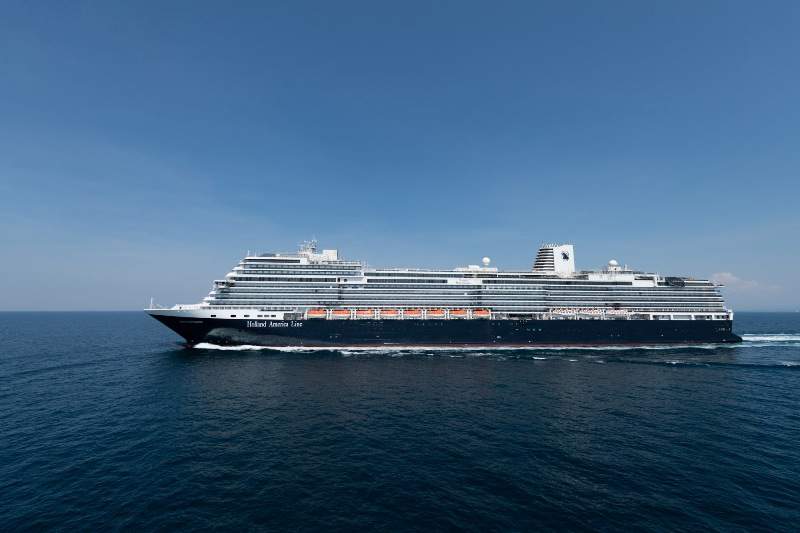 Carnival subsidiary Holland America Line's second Pinnacle Class ship has concluded two sets of sea trials off the coast of Italy.
After completing its first round of sea trials that lasted for two days, the ship, Nieuw Statendam, went for drydocking at Fincantieri's Trieste shipyard in Italy.
At the shipyard, the ship's trial data was evaluated and standard hull maintenance was carried out.
Following the second set of trials, Nieuw Statendam returned to Fincantieri's Marghera shipyard in Italy, where the ship's final works will be performed.
During both the sea trials, performances of Nieuw Statendam's systems, machinery and engines were tested.
A team of nautical officers, naval architects and builders from Fincantieri has also checked the vessels' manoeuvrings and safety systems.
Holland America Line president Orlando Ashford said: "The sea trials are a highly anticipated milestone for any newbuild because it takes us one step closer to delivery, and we're thrilled that Nieuw Statendam gave a strong performance out in open water.
"The sea trials are a highly anticipated milestone for any newbuild."
"There's a lot of buzz surrounding Nieuw Statendam and the innovations we're introducing on-board. The ship is going to have an exciting debut in early December."
Nieuw Statendam has the capacity to carry 2,666 passengers. It is expected to explore the Caribbean before moving to northern Europe, Iceland, and the Mediterranean in its first year.
The 99,500t ship will incorporate almost similar designs to those of Koningsdam, the first Pinnacle Class ship.
Hospitality designer Adam D Tihany, as well as designer and architect Bjørn Storbraaten, have created the Nieuw Statendam design that includes exclusive public spaces and other features.
Apart from featuring all the designs of the Pinnacle-Class ship, the vessel will include interiors inspired by the fluid curves of musical instruments.