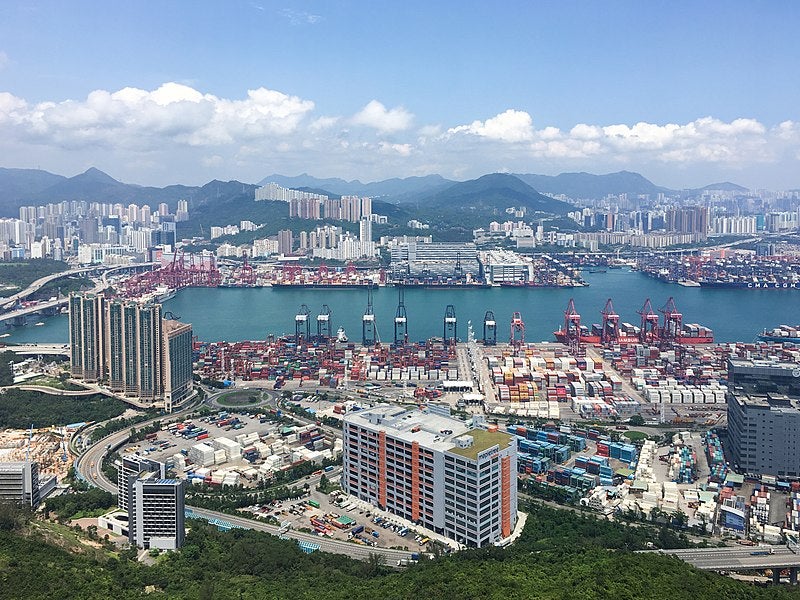 The Kwai Tsing Container Terminals, the largest container port facility in Hong Kong, has recorded 65 Covid-19 cases.
Bloomberg quoted local media outlets saying that coronavirus spread from the communal resting facilities and dormitories.
Social distancing measures, which are important during the Covid-19 pandemic, were said to be difficult to follow with workers in cramped conditions.
The government has reported that there is a high risk of 'explosive community outbreak'. The levels of new coronavirus infections have not shown a drop since the peak eased last month.
Center for Health Protection's communicable diseases department head Chuang Shuk-kwan said that the authorities are in talks regarding the operations at Kwai Tsing Terminal.
She added: "Shutting down the whole terminal would be a big deal as many foreign goods and products are from there."
In a statement, the Hong Kong Container Terminal Operators Association said: "It is important to keep the port operational as it is crucial for the daily life of all Hong Kong people."
It added that the authorities are undertaking the required action to ensure that the outbreak is contained.
Shuk-kwan said that the testing for Covid-19 will be increased to include 8,000 workers at the terminal.
Hong Kong has reported a total of 4,524 Covid-19 cases so far with 69 deaths.
Last week, the Maritime and Port Authority of Singapore reported that 15 crew members on an ocean-going ship tested positive for Covid-19.
On 12 August, the country's Ministry of Health reported that one crew member tested positive, following which 14 other crew members also tested positive.