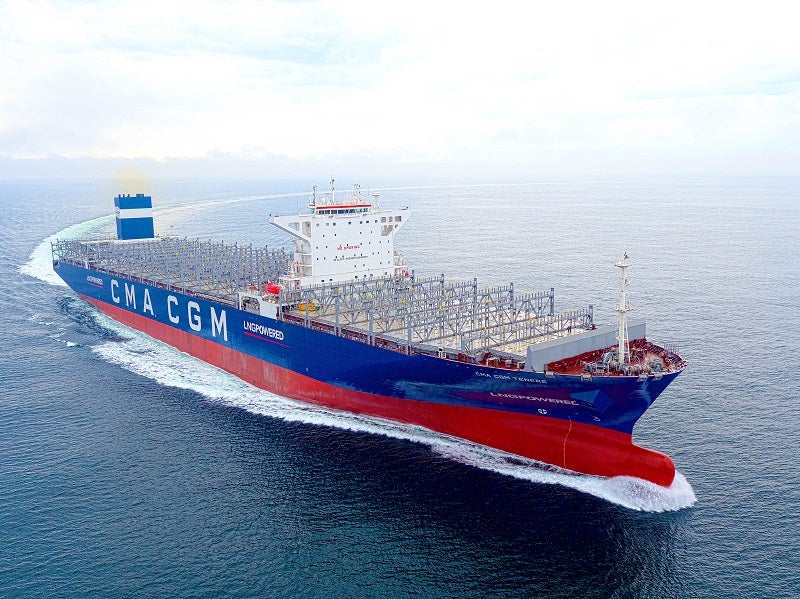 South Korea-based Hyundai Samho Heavy Industries (HSHI) has obtained $1.3bn worth of shipbuilding contracts for six Very Large Container Ships (VLCS) as well as one liquefied natural gas (LNG) carrier.
HSHI received the orders on 4 January from undisclosed shipping company owners based in Europe and Asia.
The first order includes six 15,000 twenty-foot equivalent unit (TEU) LNG-powered container ships.
These ships will be handed over to the European shipping company gradually, starting in the first half of 2024.
HSHI said that these ships will meet the environmental standards of the International Maritime Organization (IMO) as they are equipped with LNG dual-fuel propulsion engines.
The second order will see the construction of a 174,000 cubic metres (cbm) LNG carrier, which will be 289.9m long, 46.1m wide and 26.3m high.
HSHI will deliver it to the Asia-based shipping company in the second half of 2024.
This LNG carrier will feature a dual-fuel propulsion engine and eco-friendly technologies, such as LNG re-liquefaction technology.
The shipbuilder also highlighted its intention to secure $4.6bn worth of orders this year, which would include a total of 30 ships. 
The latest contract has already helped it fulfil nearly 30% of this objective.
In November 2018, HSHI signed a $370m contract with Consolidated Marine Management (CMM) to build two LNG carriers.