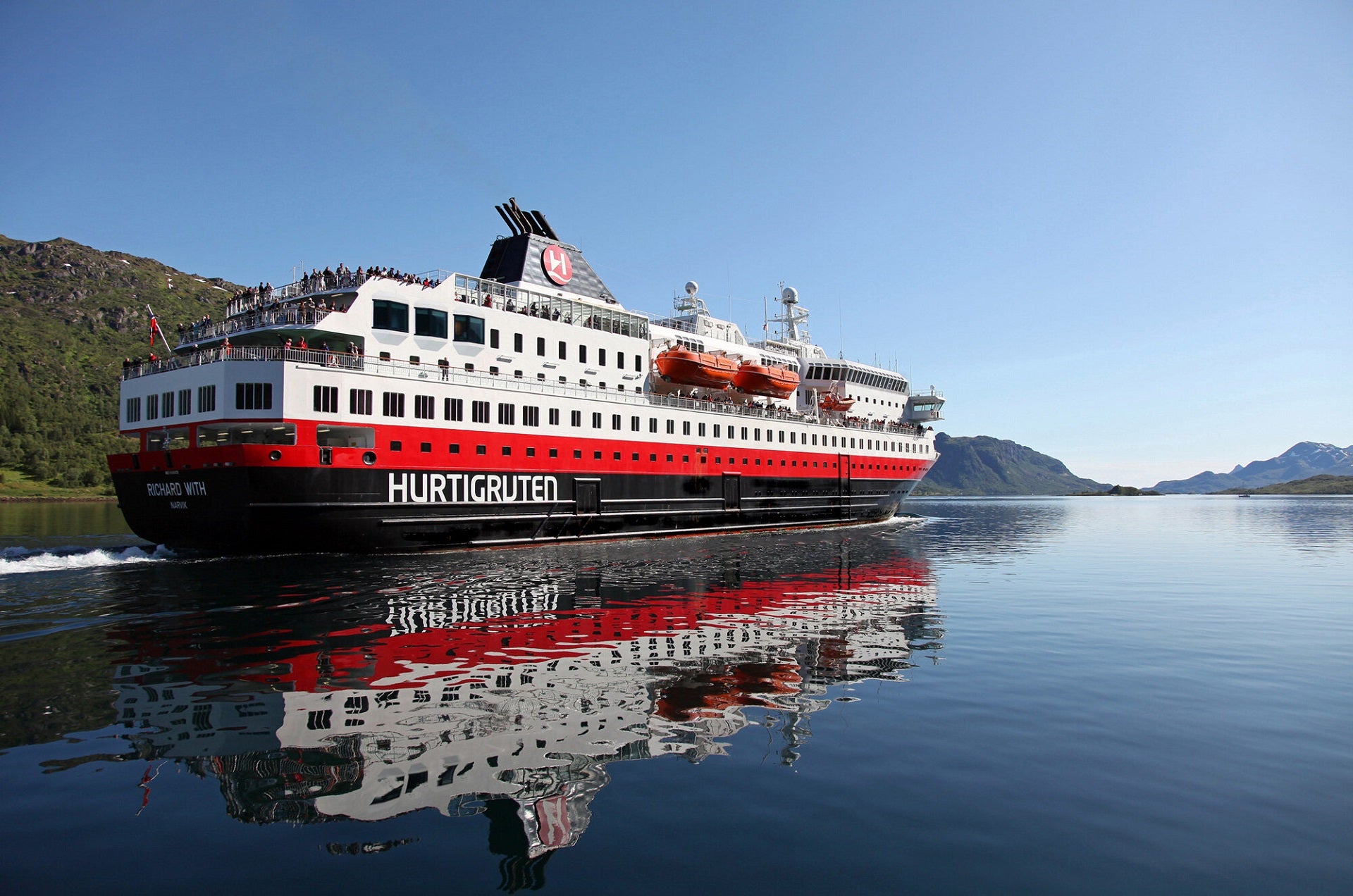 Kongsberg Maritime (KM) has secured a contract to deliver comprehensive equipment packages for three Hurtigruten Norwegian Coastal Express passenger vessels.
KM will execute this project in partnership with Norwegian shipyard Myklebust Verft.
The green solutions will enable Hurtigruten to reduce its carbon emissions along the coast of Norway by around 25%.
MS Richard With will be the first of the three vessels to be upgraded.
As part of the project, the vessels will be equipped with two SAVe Energy 1,120kWh lithium-ion energy storage systems.
These systems will be handled through KM's SAVe CUBE integrated drive switchboard.
The single cabinet solution contains all frequency converters, DC switching equipment and drives needed for the hybrid system.
KM president Egil Haugsdal said: "This is one of the largest environmental vessel upgrade projects to be undertaken in Europe. For us, it's rewarding to work with a company that shares our ambitious approach to technology and environmental issues. These green upgrades of Hurtigruten Norwegian Coastal Express ships represent a forward-looking, sustainable choice for their existing fleet."
Each vessel will be installed with two Bergen B33:45V diesel engines featuring selective catalytic reduction (SCR) for controlling emissions.
As per the contract, KM will be responsible for full system integration and commissioning of new thruster motors, AC switching, safety and telegraph systems and re-blading of the main propellers.
The electrical power will be provided by shaft generators on the engines.
Furthermore, KM's information management system application K-IMS will help in the transmission of data from onboard sensors.
Hurtigruten Group CEO Daniel Skjeldam said: "Our goal is to operate all our ships and all our cruises completely emission-free. While we get a step closer day-by-day, we cannot sit idle and wait for the technology to be in place. We are working closely with our partners, such as the competent team at Kongsberg Maritime, to drive change and move boundaries, while at the same time utilising the best solutions already available today."
Last week, Kongsberg Digital formed a strategic digitalisation partnership with BW LNG and Alpha Ori Technologies to accelerate technologies for use by future-ready liquefied natural gas carriers (LNGCs).