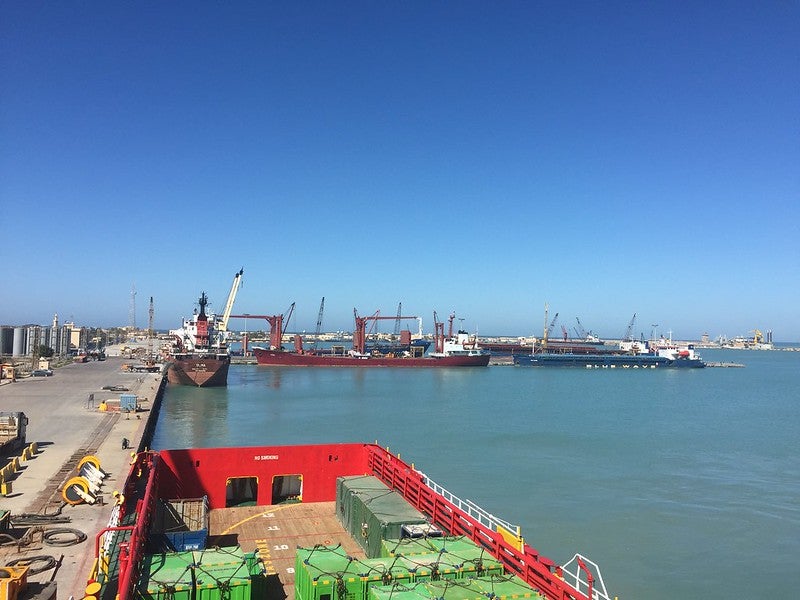 Hong Kong-based Hutchison Ports has signed an agreement with the Egyptian Navy to develop and operate the new container terminal in Abu Qir, Egypt.
Estimated with an investment of $730m, terminal location is within the Abu Qir Naval Base, naturally sheltered by the Abu Qir peninsula.
A two-way highway will connect the project, with three traffic lanes on each side, along with a residential bypass that links it to Alexandria.
It will also connect to the national road network to Cairo, the capital city, and other major cities; the two project partners will jointly fund the project.
The terminal will be able to handle a total capacity of two million twenty-foot equivalent unit (TEU) after completion, featuring 1,200m of quay length, along with a terminal yard spread over 60ha.
The concession period of the terminal is for 38 years and the first phase will begin operations in 2022.
Hutchison Ports group MD Eric Ip said: "We have been investing in Egypt since 2005, and it has always been an important market to us justified by the country's growing population and economy that are fuelling container trade.
"We are honoured with the trust from the Egyptian government and are excited with this project, which is designed to have a draft of 18m and capable of handling mega vessels.
"The pandemic has created many challenges globally, I strongly believe that as a company we are resilient, and I remain positive about the strength of a rebound in global demand."
In January 2018, Hutchison Ports acquired a 50% stake in the Netherlands' TMA Logistics for an undisclosed sum.