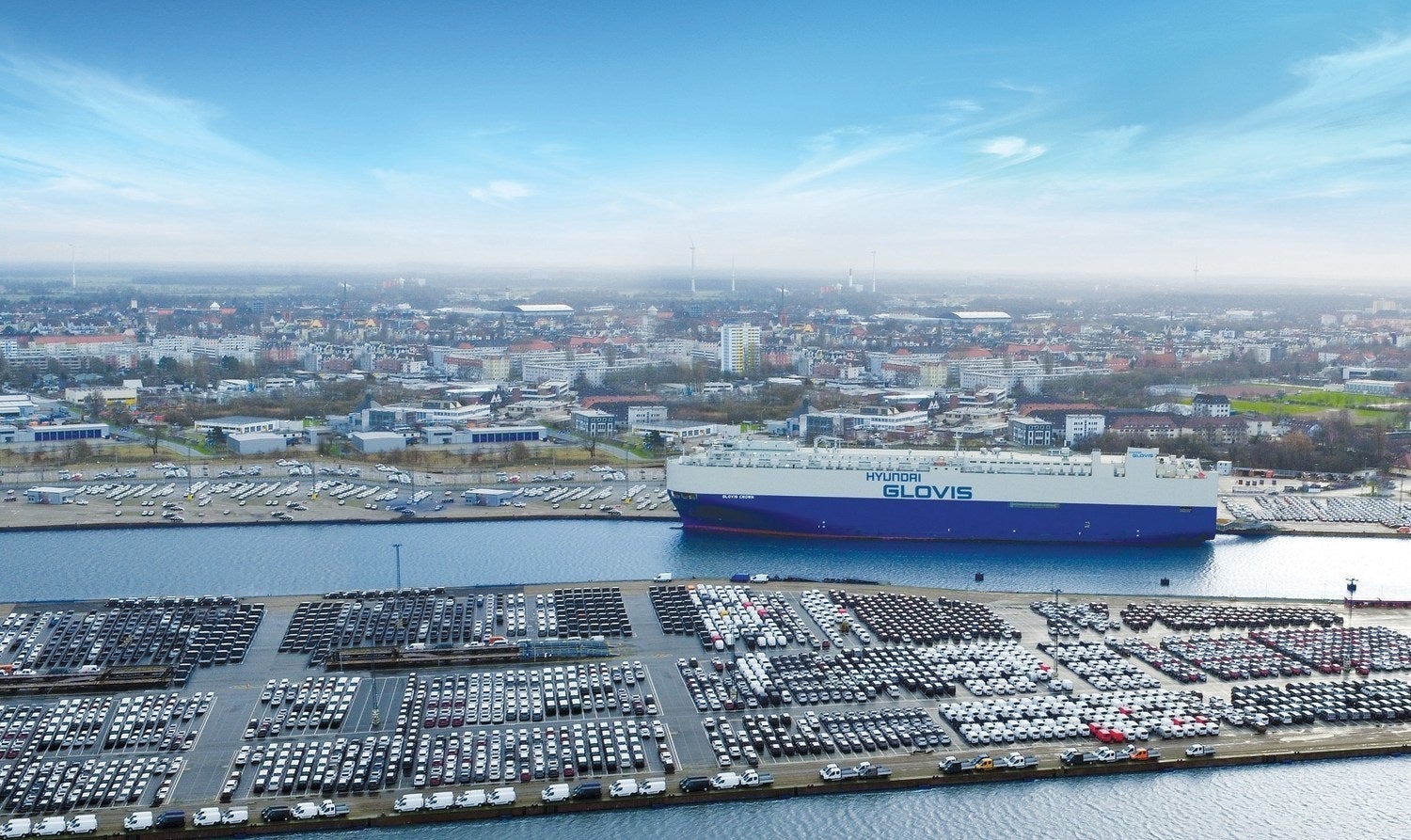 South Korea-based Hyundai Glovis has established a dedicated electric vehicles (EV) handling solution for car carriers to meet the demands of the EV shipping market.
The marine transportation solution is said to be the first of its type in the world.
The company has recently updated its manual for EV ocean transportation and incorporated this solution for loading, shipping and unloading operations.
Compared to conventional internal combustion engine cars, EVs need more care due to the battery cells being located at the base of the vehicle.
The company has also set up and applied a shipping guide customised to the features of EVs.
Under its EV customised management service, Hyundai Glovis marks 'EV' on shipping requests to differentiate from combustion vehicle shipments.
The company has also been working on the creation of a customised system for automatically sharing EV condition, SOC (state of charge) and other information with shippers beforehand.
To maintain cargo quality, the company conducts regular inspections of loaded vehicles, checking battery condition, EV exterior and more.
The collective information, including temperature, humidity of loading deck and battery consumption during transport, are sent to the shipper side.
The company aims to target both current original equipment manufacturers (OEM) as well as new EV makers.
In a statement, Hyundai Glovis said: "Compared to current OEM makers, new EV makers may have short logistics experience. So, Hyundai Glovis provide one-stop service, that is all-inclusive terminal/land/sea transportation."
Recently, Hyundai Glovis signed a memorandum of understanding (MoU) with Korean Resister for a joint development programme (JDP) focused on secure sea transportation of EVs.
It is also developing safety and customised EV equipment for newbuild ships.
Hyundai Glovis transported 180,000 EVs last year.