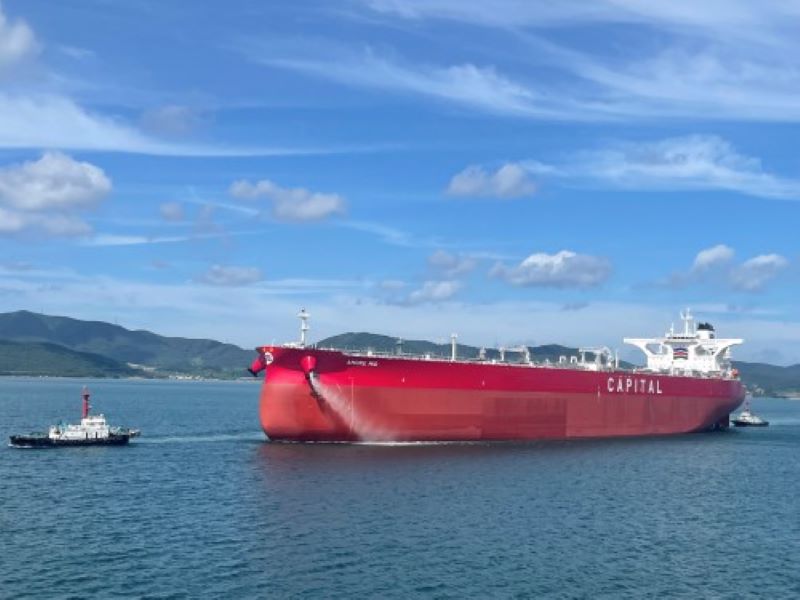 South Korea-based Hyundai Samho Heavy Industries has delivered the newbuild vessel M/T 'Amore Mio' to oceangoing vessel operator Capital Ship Management.
The 300,000 deadweight tonnage (dwt) vessel, constructed by Hyundai, is an eco-type crude oil and scrubber installed very large crude carrier (VLCC) tanker.
It is said to be the first of two ammonia and liquefied natural gas (LNG) fuel-ready sister ships to be delivered this year.
Assigned ABS ENVIRO notation as well as ABS ammonia fuel ready and LNG fuel ready notations, the vessels are Tier III compliant for lower Nox emissions.
The vessel is also fitted with IHM notation for safe recycling.
In June, Capital Ship Management joined forces with maritime classification society Lloyd's Register to test biofuel-blended marine fuel on its Apollonas crude tanker.
The Capital managed tanker has a carrying capacity of 300,000dwt.
This project is expected to support maritime industry research into low to zero-carbon fuels in line with the greenhouse gas (GHG) emissions reduction targets of the International Maritime Organization (IMO).
As part of its sustainability strategy, Capital Ship Management signed an agreement with ABS for the deployment of a digitalisation and decarbonisation platform during the same month.
Dubbed ABS My Digital Fleet, the risk management platform helps incorporate data to deliver artificial intelligence (AI)-driven insights to reduce operational risks and support sustainable operations.
At present, Capital Ship Management manages a fleet of 37 tankers, including 12 VLCCs, 13 Aframaxes, 11 MR/Handy product tankers and one small tanker.
The company has expertise in managing several vessel types and sizes, including all tanker segments, dry bulk segments, ore-bulk-oil (OBO) and containers.