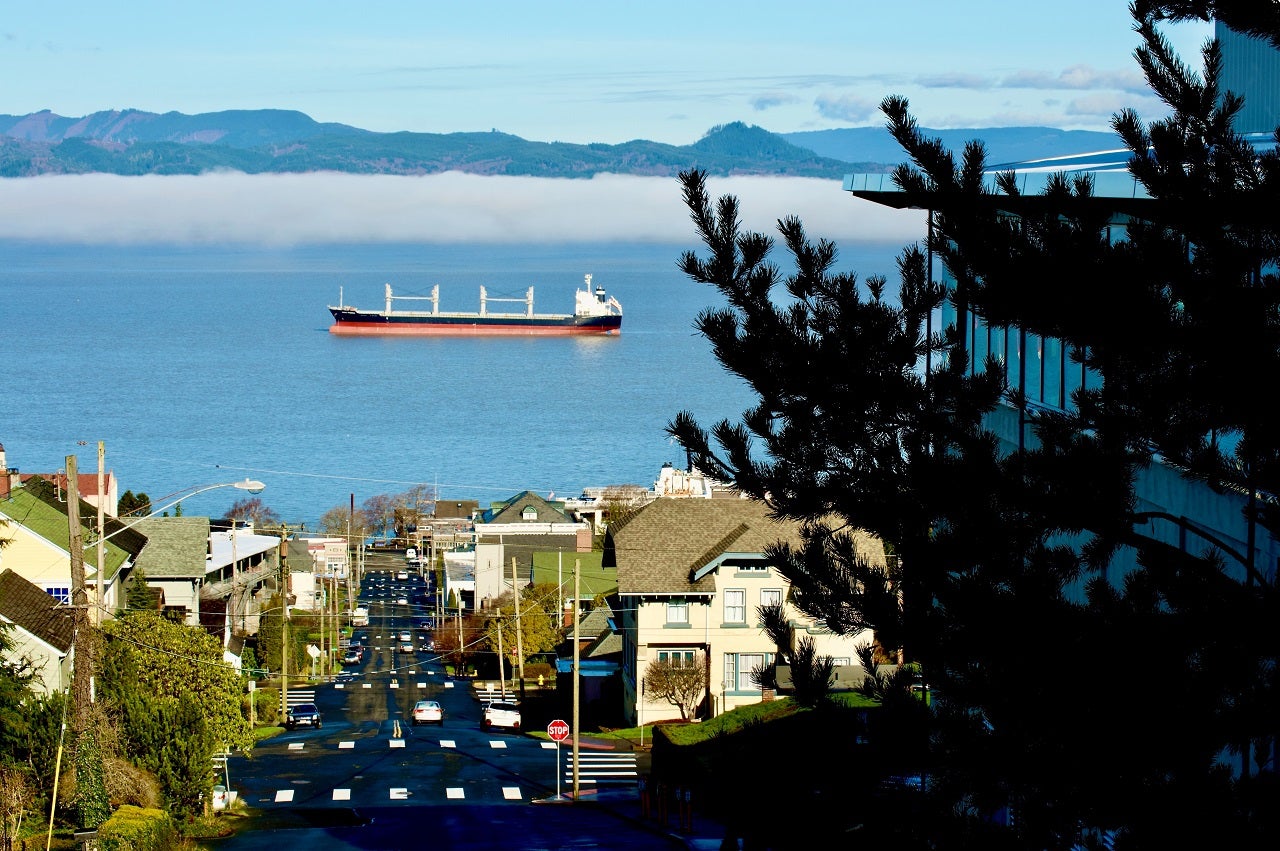 Hyundai Global Services (HGS) has signed a contract to provide its smart ship and satellite communications (SSSC) package to South Korea-based KSS Line's fleet, which is supported by Inmarsat's Fleet Xpress and digital solution Fleet Connect.
It marks the first instance where the Integrated Smart Ship (ISS) solution will be provided as a 'single package with a satellite communications service'.
The SSSC package includes the ISS, which is an Internet of things (IoT) platform for ships developed by Hyundai Heavy Industries for vessel operation and device optimisation.
It is supported by the bandwidth service provided by Inmarsat.
The delivery of the package was possible due to the partnership between HGS, Intellian, and Inmarsat.
In July last year, HGS and Intellian signed a memorandum of understanding (MoU) while another agreement was signed between HGS and Inmarsat in June last year.
The solution is expected to permit the quick and easy transmission of data between ship and shore.
It will support remote operations, along with monitoring and analysis services, leveraging the Fleet Connect dedicated bandwidth.
The contract covers 15 ships, including ten, which are currently in operation, and five newbuilds.
The new ships will feature the ISS, which will enable the operators to oversee the assets with increased efficiency.
Separate supporting web services will be provided to the existing vessels to transmit the weather conditions and ship locations.
KSS Line spokesman said: "Our plan is for our entire fleet to be operating, using the Integrated Smart Ship and Satellite Communications solutions by 2021.
"KSS Line is committed to continuous enhancement of its Information Communication Technology (ICT) environment to maximise fleet efficiency and reinvest the resulting savings into its business expansion."
In 2017, HGS signed a MoU with KSS Line to enter the eco-friendly ship business.