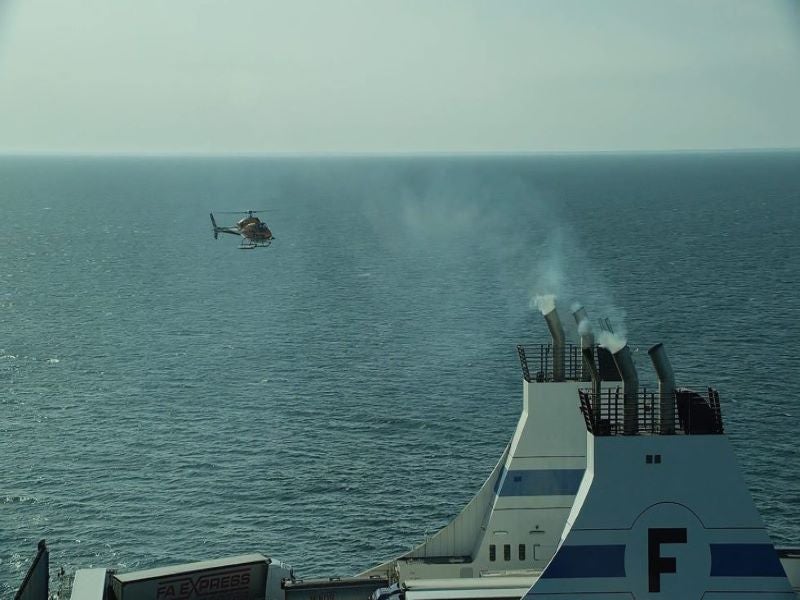 The International Council on Clean Transportation (ICCT), along with Denmark's Explicit and the Netherlands Organisation for Applied Scientific Research (TNO), has launched a new project for measuring methane emissions from liquefied natural gas (LNG) fuelled ships.
The project, dubbed FUgitive Methane Emissions from Ships (FUMES), will evaluate emissions from vessel engines as well as fugitive emissions from fuel tanks and cargo tanks.
Under various real-world operating conditions, the methane emissions from ships powered by LNG will be studied and quantified.
The project will leverage in-stack continuous emissions monitoring, drones and helicopters to study methane emissions.
ICCT marine programme lead Dr Bryan Comer said: "Obtaining these real-world data will help us to better understand the conditions under which methane emissions from LNG-fueled ships are high or low, and that's important when considering ways to reduce the environmental impacts of shipping."
The project will focus on emissions from low-pressure dual-fuel (LPDF) engines and high-pressure dual-fuel (HPDF) engines, given that methane 'slip' from engines is linked to engine technology.
Results from the project are anticipated to include estimated methane (CH₄) and nitrogen oxides (NOx) emission factors based on the engine type of the vessels being measured.
The project will take measurements this year and publish a whitepaper next year.
Explicit COO/CMO Bettina Knudsen said: "In addition to on-board measurements, the project will deploy both drones and helicopters to sample exhaust plumes from many more ships to provide broader insights into the factors that affect methane emissions.
"We will also use new drone-based technologies to quantify total fugitive methane emissions from ships, something which has never been done before."