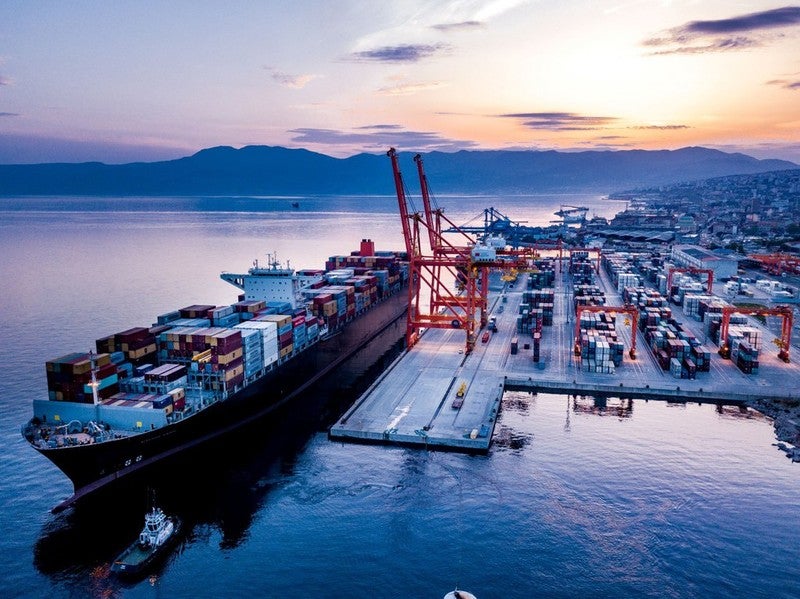 Adriatic Gate Container Terminal (AGCT), a subsidiary of International Container Terminal Services (ICTSI), has unveiled expansion plans at the Port of Rijeka in Croatia.
The one-year expansion plan will enable the terminal to accommodate larger vessels.
AGCT has drawn a blueprint for the expansion in association with the Rijeka Port Authority. The expansion includes a two-phase dredging scheme with the first phase fully approved.
Under the first phase, the dredging of 130m of quay over berths one and two will be carried out. It will support the docking of vessels with a length overall of up to 400m.
Work is scheduled to be completed by the middle of next year and will provide 438m of berth with a depth of 15m.
As part of the second phase, additional dredging alongside the 438m of quay to a depth of 16.5m will be completed.
Upon completion of both phases of work, AGCT will be able to accommodate vessels that have a capacity of 20,000 twenty-foot equivalent units (TEU), an overall length of 400m and a beam of 59m.
AGCT CEO Wojciech Szymulewicz said: "We have decided to do this against a background of steady demand but, more importantly, to keep pace with the requirements of our clients in terms of both ship size and a rise in intermodal rail activity.
"The capacity expansion will also deliver an overall boost to efficiency levels at the terminal, building upon the strengths we have already established in terms of vessel and truck turnaround as well as intermodal rail connectivity."
ICTSI will manage all the associated necessary investment in quayside and landside handling systems, along with increased coverage of the terminal's IT systems, while the EU and Rijeka Port Authority have agreed to finance infrastructure works.