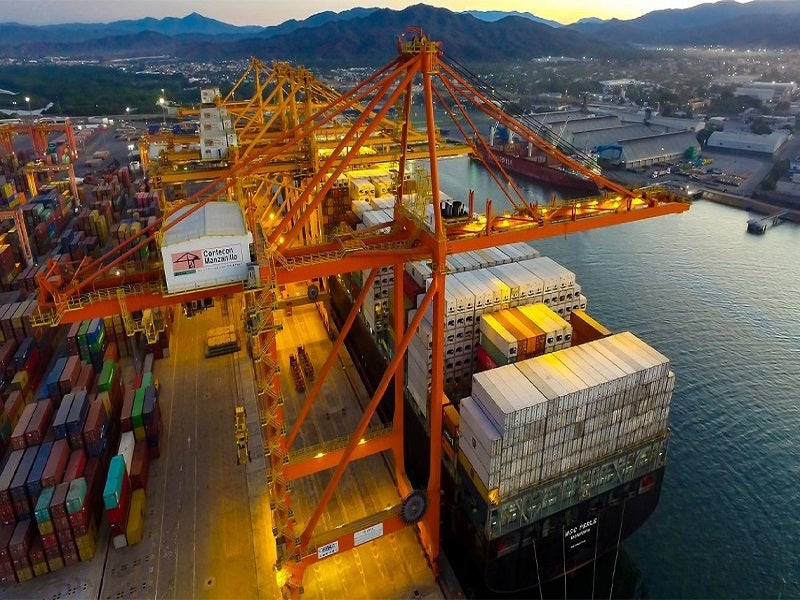 International Container Terminal Services (ICTSI) business division Contecon Manzanillo plans to make an investment of $230m to expand its terminal's facilities and enhance its infrastructure.
Contecon manages the second specialised container terminal (TEC-II) at the Port of Manzanillo in Colima, Mexico.
The project aims to increase the yearly capacity of the terminal by 300,000 twenty-foot equivalent units (TEUs), from 1.4 million TEUs to 1.7 million TEUs.
This investment is being executed to support the ICTSI Group's plan for improving the region's supply chain.
The investment will be used for the procurement of quay cranes, rubber-tired gantries, port tractors and other equipment, along with the construction of berths and yards.
In a statement, ICTSI said: "All these will complement the public project for the expansion and the adaptation of land access to the terminal, which the Federal Government announced for Manzanillo in November."
ICTSI Group and Contecon will commence the expansion project during the second half of next year.
In June 2010, ICTSI reached a 34-year concession for the growth and management of TEC-II at the Port of Manzanillo.
For operating the Port of Manzanillo, ICTSI formed a subsidiary, Contecon Manzanillo.
Recently, ICTSI signed an agreement with Société de Gestion du Port Autonome de Toamasina to prolong its concession for the Madagascar International Container Terminal until 2040.