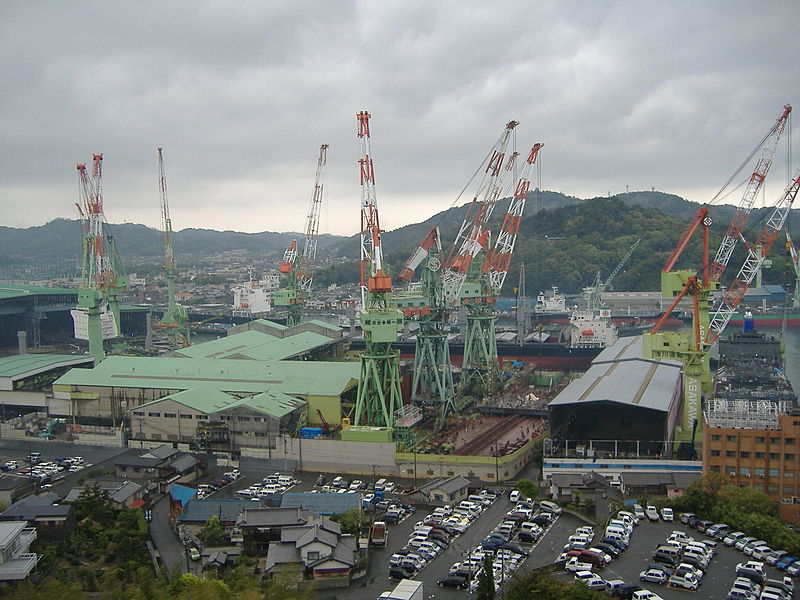 Imabari Shipbuilding Group's Tadotsu Shipyard in Japan has commenced construction of a new liquefied natural gas (LNG)-fuelled car carrier for Kawasaki Kisen Kaisha (K Line).
The vessel is scheduled to be delivered by the end of the year.
Considered to be environmentally friendly, the vessel will feature a dual-fuel diesel Mitsui MAN B&W ME-GI engine with exhaust gas recirculation system (EGR).
K Line placed an order for the vessel in 2018.
The vessel will feature a fuel gas supply system (FGSS) that is engineered by TGE Marine Gas Engineering.
The FGSS will include high-pressure pump and an LNG fuel tank, which is an independent type C tank.
Given that the boiling point of methane in LNG is -161.5℃, LNG is continuously vaporised due to heat drawn from outside of the tank. As a result, the pressure in the tank increases and the type C tank enables the vaporised gas to remain in the tank for a longer duration.
It will feature auxiliary engines with a selective catalytic reduction system (SCR) to meet NOx tier III requirements even when the carrier is in diesel mode.
With a gross tonnage of 73,800, an overall length of approximately 199.9m, a width of 37.2m and weighing 73,800t, the maximum count of vehicles that the vessel can load is approximately 7,000.