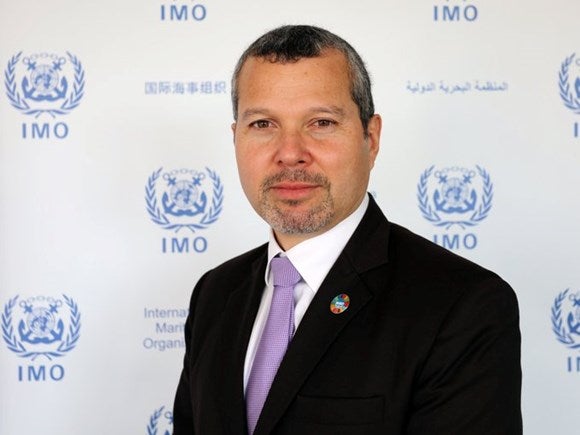 The International Maritime Organisation (IMO) Council has appointed Arsenio Antonio Dominguez Velasco as its new secretary-general. He will serve a four-year term starting in January 2024.
The council voted as part of its 129th session, from 17-21 July. The decision must now be ratified by the IMO Assembly, which will meet in London from 27 November to 6 December.
Dominguez Velasco beat six other contenders from China, Turkey, Kenya, Finland, Dominica and Bangladesh.
Velasco is Panamanian and currently works as director of the IMO's Marine Environment Division, a role he took up in January 2022. He first joined the IMO Secretariat in 2017 as chief of secretary-general Kitack Lim's staff.
Trained in Naval Architecture, Velasco also holds an MBA from the University of Hull and a Certificate of Higher Education in International Law and European Politics from Birkbeck University, both in the UK.
He's lived in the UK, London in particular, since 1998, when he joined the Panama Maritime Authority. He then progressed to representing Panama at international organisations, including sitting on IMO councils and working groups. Between 2010 and 2014, he chaired the Maritime Security – Piracy and Armed Robbery Working Group under the auspices of the organisation's Maritime Safety Committee.
In 2014 he was appointed as Panama's Ambassador and Permanent Representative to IMO until 2017.