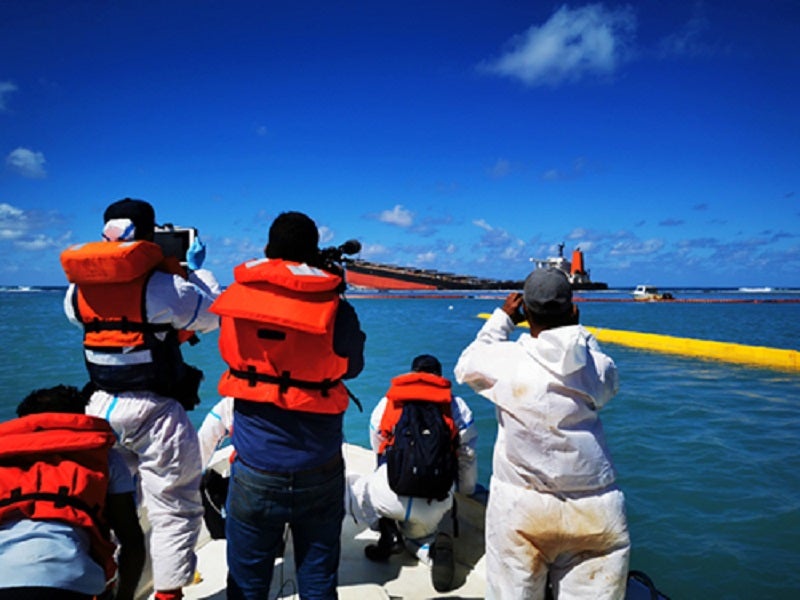 The International Maritime Organisation (IMO) is providing support to the efforts undertaken to reduce the effects of the Mauritius oil spill.
Earlier this month, approximately 1,000t of fuel oil spilt from MV Wakashio, a stranded Japanese ship, in Mauritius.
The ship was carrying approximately 4,000t of fuel and was reported to have 'ran aground' on 25 July on a coral reef due to bad weather.
The UN Office for the Coordination of Humanitarian Affairs (UN OCHA) and IMO have jointly allocated an expert to advise the Government of Mauritius on how to reduce the impact of the oil spill on the environment and coastal communities.
The expert has provided technical advice, carried out field visits and operational meetings, and spoken with different stakeholders.
On 15 August, the vessel broke into two parts after most of the oil was removed. Approximately 3,000t of oil was removed, however, some residue and other oil remains are present in the stern section.
The operations at the scene aim to salvage and remove the ship, recover the oil and clean up the beach.
The shipowner and International Tanker Owners Pollution Federation (ITOPF), along with IMO and OCHA, have started to mobilise the environmental and oil spill experts.
The vessel owner has selected SMIT Salvage to monitor the operations.
IMO secretary-general Kitack Lim said: "I would like to commend all those involved in the international efforts to support the Government of Mauritius and to mitigate the impact of the oil spill from the MV Wakashio.
"I look forward to a full investigation into the incident so that the results and findings can be brought to IMO and we can act on any recommendations."