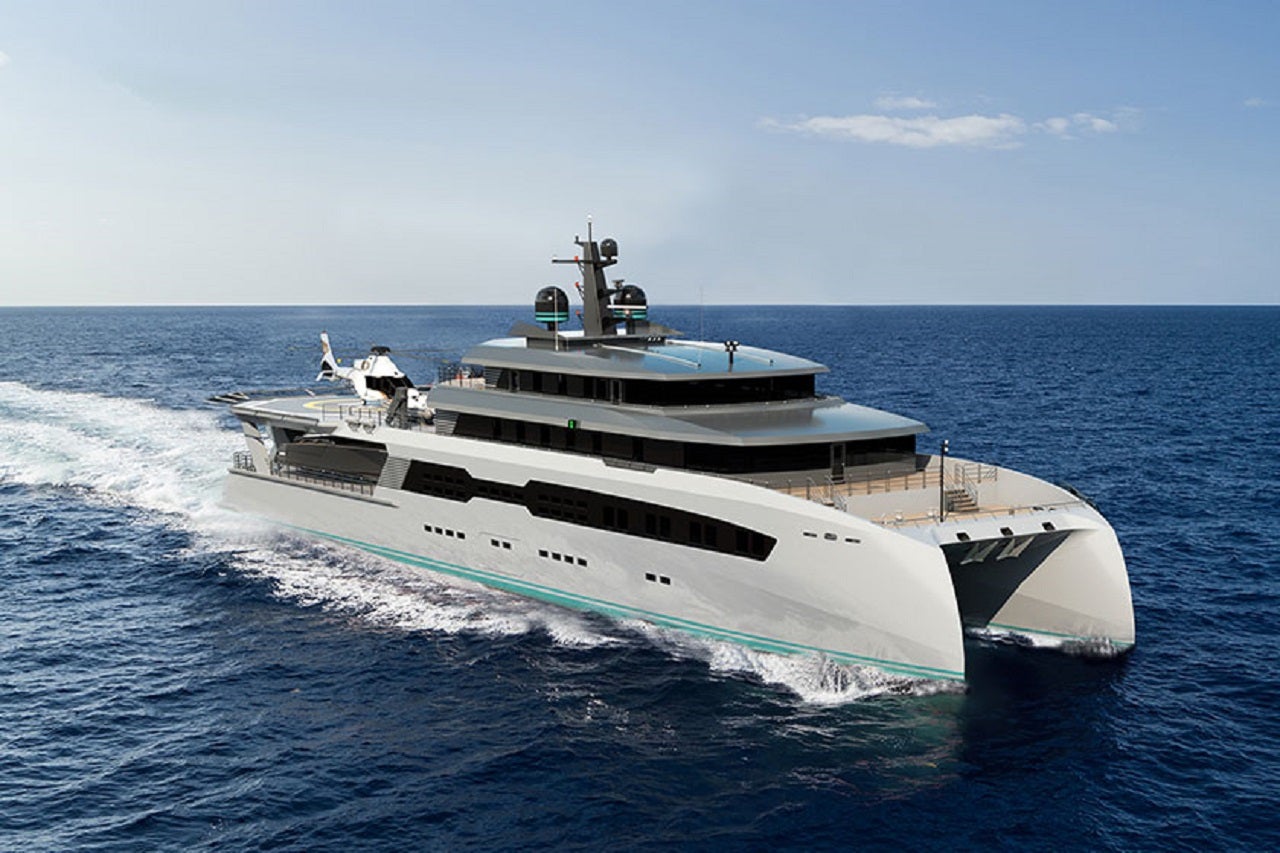 Australian naval architect and engineering service firm Incat Crowther has revealed its new 'Covid-19-inspired' shadow vessel concept.
Called Haven, the concept has been designed by Incat Crowther to serve as a Covid-19 testing service and quarantine space.
ShadowCAT Haven yacht has been described by the company as a 'protective layer' to the mothership.
To get onboard the mothership, all guests and crew, including stores and transfers, are required to pass through the yacht.
This approach will cut off the mothership from having any sort of direct contact with the shore and the outside world.
ShadowCAT Haven yacht will be fitted with all the modern Covid-19 testing equipment, including thermal cameras to monitor infection signs, as well as air conditioning and circulation systems integrated with 'nanotechnological surfaces'.
It will also feature a hospital and laboratory to monitor and make sure that the mothership crew only interact with tested crew on board Haven.
The 68.2m-long catamaran platform has a range of 5,500nm at 12.5k and two MTU 16V4000 M73L SCR main engines.
Haven will be able to operate in segregated zones due to its multihull design architecture.
The yacht zone will remain clean and tested while the shore zone will deal with any potential risk of infection.
Moreover, Haven has capacity for tenders, Jet Skis, a helicopter landing pad, fuelling area, an option for a dedicated hangar and more.