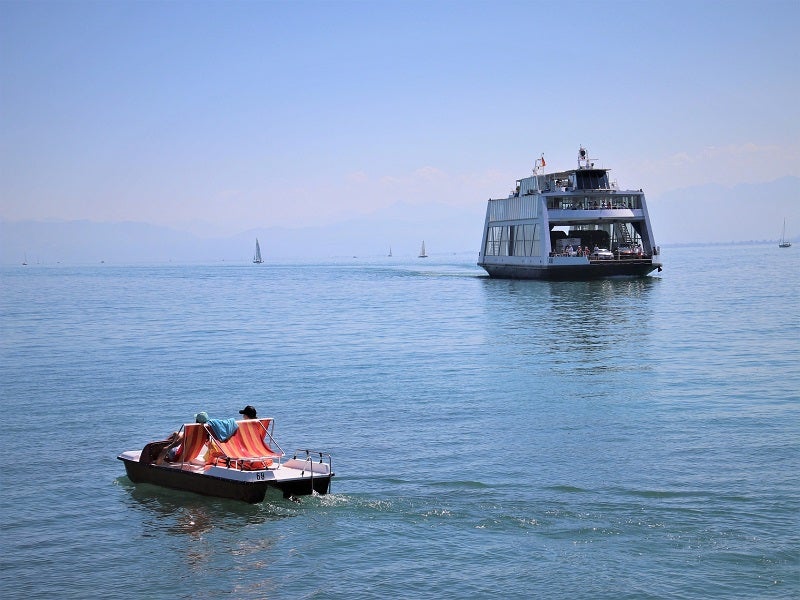 Australia-based Incat Tasmania, a company known for manufacturing high-speed craft (HSC) catamaran ferries, has won a contract to construct a new fast ferry for South Korea's Daezer Construction.
Building work on the Incat 76 metre high-speed craft has already begun. This new ferry will have a length of 76.7m, breadth of 20.6m and draught of 2.35m.
It will feature a Revolution Design and sail between Pohang and Ulleung Island for Daezer.
With a deadweight of 175t, the ferry will be able to carry 248m² of cargo.
It will accommodate 990 passengers, including crew members, and travel at a speed of 45 knots.
The vessel is expected to be delivered in the first quarter of 2023.
Incat Tasmania delivered an Incat hull 037 named Sunflower as its first vessel in South Korea in 1995.
Incat Tasmania chairman Robert Clifford said: "Sunflower served Ulleung island for 25 years and was only recently retired by Daezer in compliance with South Korean ship age limits.
"This new craft will benefit from Incat's evolved tried and proven hull form, with its new bow arrangement, and will lead the local market in terms of seakeeping for vessels of its size. The 76m is expected to be a successful model for the future with the first of this type due for delivery to another South Korean operator, SeaWorld Express Ferries, at the end of March this year."
Incat Tasmania CEO Tim Burnell added: "At Incat we are fortunate to have the best quality, most highly experienced workforce in the global fast ferry industry, and we are pleased to add this new vessel to those recently delivered to our customers around the world."
In 2019, Incat Tasmania commissioned a new 111m vessel, which was developed in Prince of Wales Bay shipyard in Hobart for Spanish firm Naviera Armas.