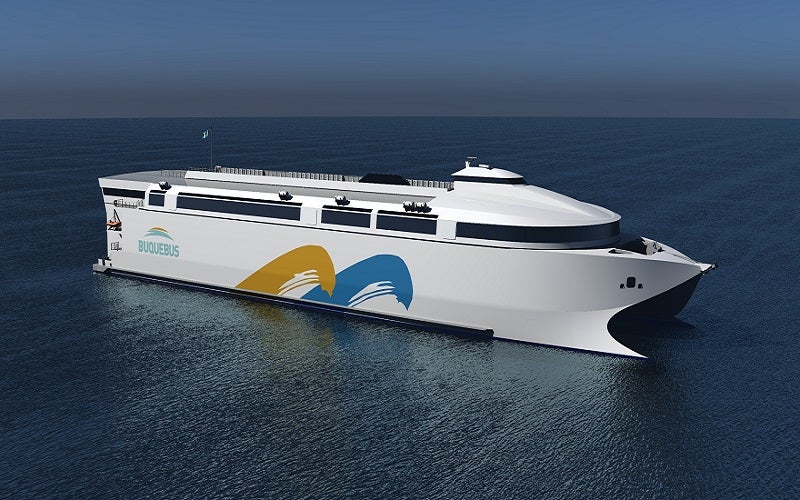 Australian high-speed craft catamaran ferries maker Incat Tasmania is in discussion with its long-term South American customer Buquebús to deliver a 130m ferry currently under construction.
Once built, it is claimed that this ferry will become the world's first large, lightweight, zero-emission ferry.
The lightweight ferry was originally planned to be powered by LNG, but after close consultation with the customer, Incat is looking at options to replace the LNG power plant with a battery-electric solution.
Incat Group founder and chairman Robert Clifford said: "The customer wants this to happen, Incat wants this to happen, and whilst there are matters to be finalised, I am extremely confident that Incat can deliver this ground-breaking ship.
"The batteries and electric motors are being worked through with our suppliers, to ensure they can deliver the technology required in the timeframe we need them.
"Zero emissions shipping is the future and Incat based in Tasmania, one of the few places on the planet which has already delivered net zero, is now poised to revolutionise the world's shipping fleet by delivering the world's first zero emissions, lightweight ship."
The delivery of the ferry is expected in 2025.
It is expected to become the world's largest aluminium-hulled vessel and will be able to carry 2,100 passengers and 226 vehicles.
Incat managing director Craig Clifford said: "Whilst there are always challenges if you change any aspect of the design of a ship part way through build, in simple terms, this is just swapping one method of propulsion for another: it will however have significant environmental benefits, and open up a whole new market for these types of vessels."