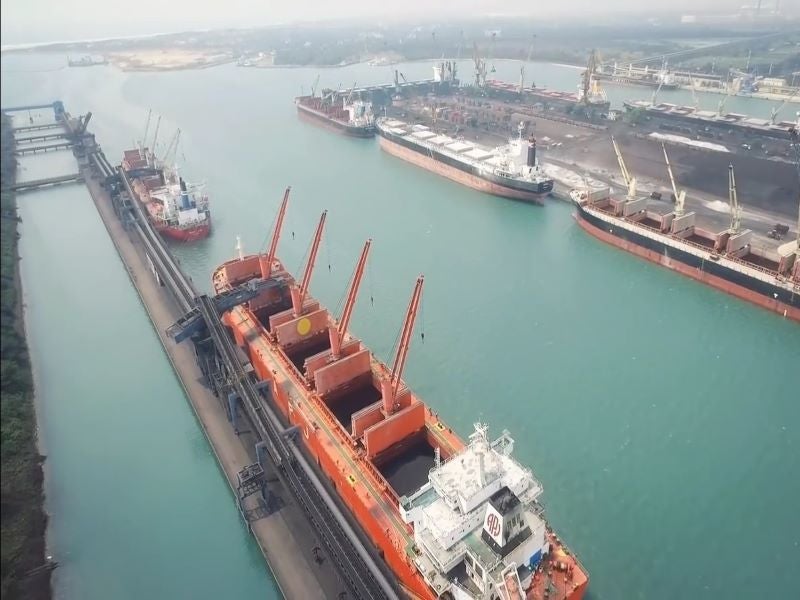 The Indian Government is set to invest Rs30.4bn ($386m) for the development of Paradip Port, in the state of Odisha, into a modern port.
The port is being developed to handle capesize vessels.
Inner harbour facilities will be deepened and optimised as part of the project.
Under a public-private partnership (PPP), the western dock will be developed on a build, operate and transfer (BOT) basis.
Indian Union Minister for ports, shipping and waterways Sarbananda Sonowal called the project a milestone toward transforming Paradip into a mega port.
It will help enhance the port's capacity by 25 million metric tonnes per annum (mmtpa), stated Sonowal, as well as improve cargo handling and operational efficiency.
Furthermore, it will help decongest the port and create jobs by supporting the industrial economy in the port's hinterland.
Upon completion, the port will meet the needs of coal and limestone imports in addition to the exports of granulated slag and finished steel products.
An amount of Rs20.4bn ($262.7m) has been earmarked for the western dock development, while capital dredging by the selected concessionaire will entail an investment of Rs3.52bn ($45.3m).
Paradip Port will invest Rs6.12bn ($78.8m) for offering Common Supporting Project Infrastructure.
"Paradip Port Authority (Concessioning Authority) shall provide the common supporting project infrastructure works, like breakwater extension and other ancillary works, to facilitate handling capesize vessels by the selected BOT concessionaire with an ultimate capacity of 25mtpa in two phases of 12.50mtpa each," the Ministry said in a statement.