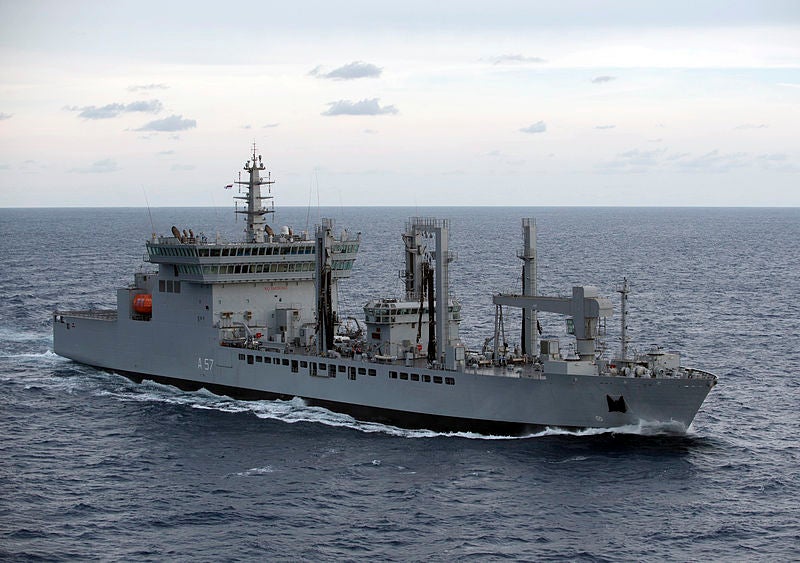 India and Sri Lanka have partnered to help control the fire on a Panama-registered oil tanker off the Sri Lankan coast in the Indian Ocean.
Chartered by the Indian Oil Corporation, the supertanker, called MV New Diamond, was carrying almost 270,000t of crude and 1,700t of diesel from a Kuwaiti port of Mina Al Ahmandi to Paradip port in India.
One Filipino crew member was reported to have died, following an explosion in the engine room on 3 September. The other 22 crew members, consisting of five Greek and 17 Filipino, have been taken off the 330m burning vessel, said a Sri Lankan Navy spokesman.
The fire had not spread to the cargo.
India has deployed five vessels from the coast guard and three from the navy to help control the blaze.
According to Indian officials, the water gun-equipped coast guard ship ICGS Shaurya has been sent to douse the fire on the tanker.
The Indian Coast Guard ships Samudra Pahredar from Vishakapatnam and ICGS Sujay from Chennai were deployed on 3 September, while Abheek and Ameya were deployed today.
Furthermore, two Dornier aircraft of the Indian Coast Guard and three warships of the Indian Navy – Shakti, Sahyadri and Ranvijay – have been also directed to control the blaze.
There are concerns that the fire could lead to huge environmental damage if the burning vessel breaks apart and spills oil into the waters.
According to the Indian Coast Guard, a two-metre crack was spotted on the aft part of the burning tanker at 10m above the waterline.