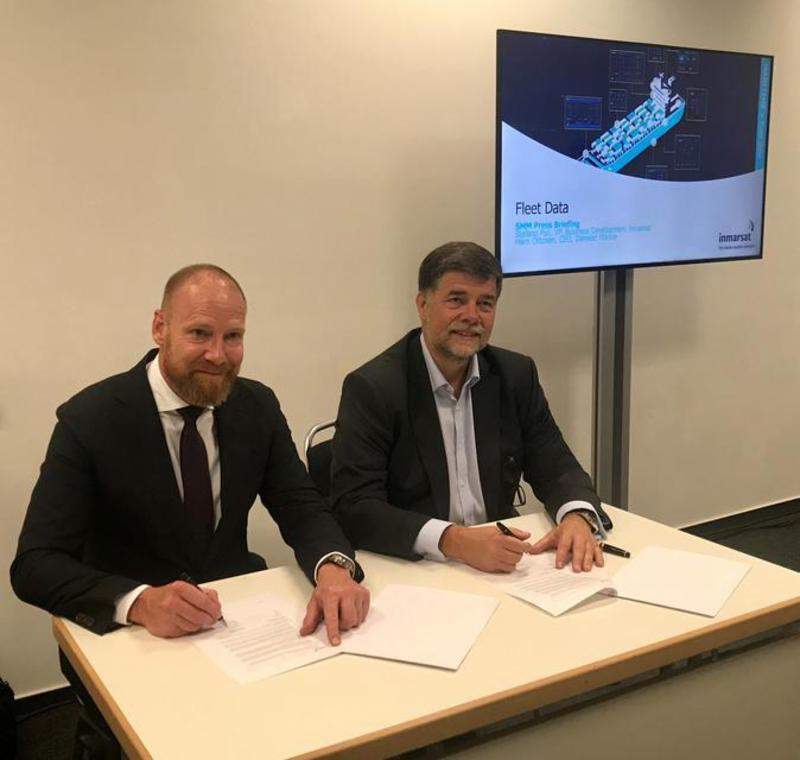 Inmarsat has unveiled an Internet of Things (IoT) service, called Fleet Data, which is designed to allow ship owners and managers to access and evaluate real-time on-board data more efficiently.
Fleet Data, which has been created in collaboration with Danelec Marine, is capable of recording data from the on-board Voyage Data Recorder (VDR) and other vessel sensors.
It can pre-process the collected data and upload it to a central cloud-based database that features a dashboard and Application Process Interface (API).
Using the service, operators can quickly and easily detect problems with equipment and failures, and smoothly connect to third-party applications to track vessel performance and fuel efficiency.
Expected to help accelerate the adoption of IoT across the maritime industry, Fleet Data is set to provide a dedicated bandwidth-inclusive service on a sensor agnostic platform.
Inmarsat Maritime Business Development vice-president Stefano Poli said: "Fleet Data will overcome key difficulties faced by those frustrated with the challenge of aggregating vessel data on-board and getting it efficiently onshore.
"It will allow ship operators and managers to access, control and exploit their own data, and/or to make that data available to selected third-party applications as required, via a secure platform that is fully scalable, fleet-wide.
"It will allow ship operators and managers to access, control and exploit their own data."
"Fleet Data can make data available either via a dashboard or via APIs. Data reports can be customised and modified, then sent back as a configuration file to update the Fleet Data equipment software on-board."
Inmarsat expects to complete the trials of Fleet Data within this month on-board two ships operated by an undisclosed ship manager.
The ship manager has been authenticating the performance of Fleet Data over a period of six-months by relaying data gathered through fuel-optimisation software.
Available on both the Fleet Xpress and FleetBroadband connectivity platforms of Inmarsat, Fleet Data can be accessible to over 45,000 vessels.
Inmarsat is also currently conducting the laboratory tests of other applications to run over Fleet Data such as electronic chart display and information system (ECDIS) chart updates on the FleetBroadband service, at its site in Ålesund, Norway.