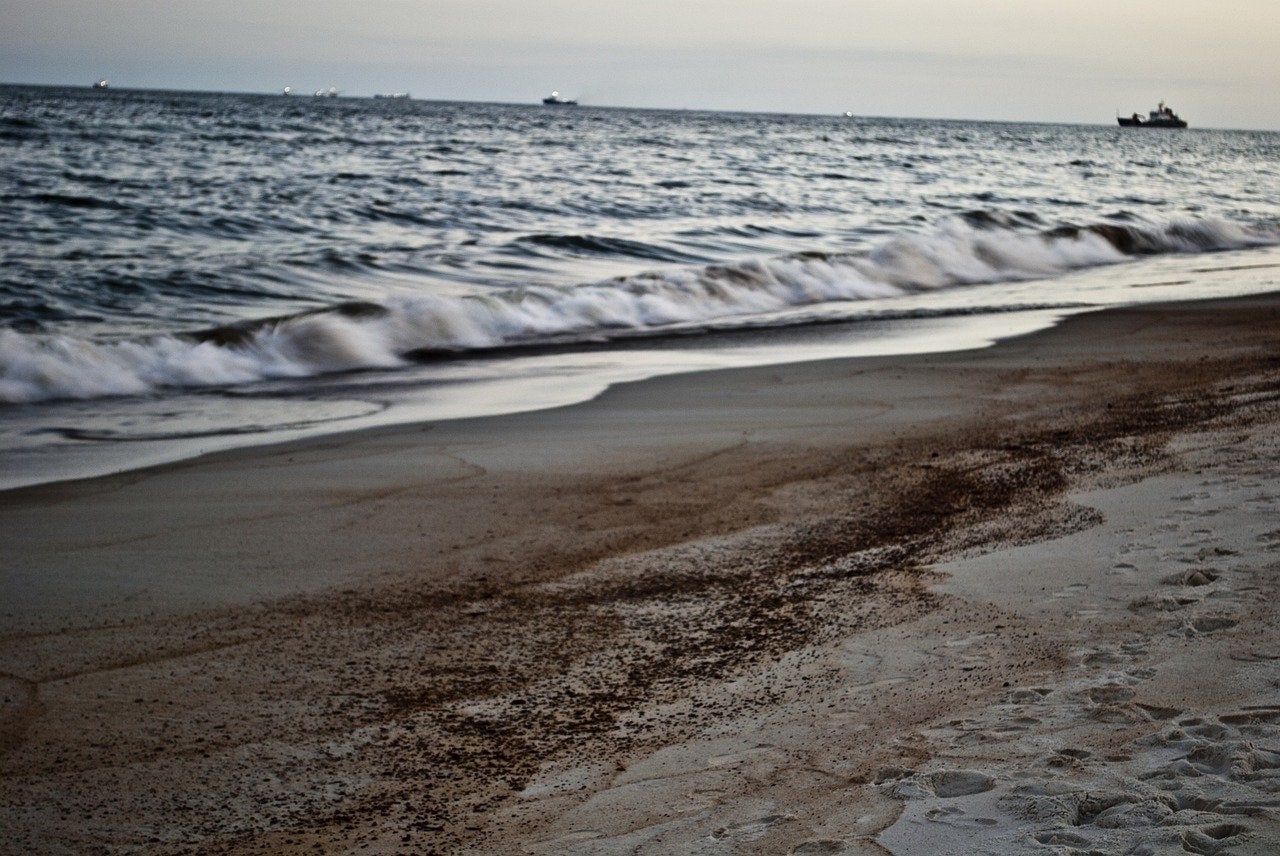 Israel has closed all its beaches on the Mediterranean coastline following an offshore oil spill.
The spill, which officials call one of the worst ecological disasters in the country, had deposited tonnes of tar last week onto large parts of Israel's Mediterranean coastline.
Following a stormy weather, tar began washing up and contaminated the beaches on 17 February. The weather made it harder to deal with it at sea, according to Reuters.
As a result, thousands of military personnel and volunteers, in coordination with local authorities, Nature and Parks Authority, and EcoOcean, are helping to clear the pollutants.
Officials said that the clean-up work is expected to take months or years.
Environmental Protection Minister Gila Gamliel said: "We are mobilising the resources, the Marine Pollution Prevention Fund has already approved the budget assistance to the authorities, and in the coming days, we will transfer the actual assistance.
"Today, some 4,000 volunteers took part in the clean-up effort, after being trained through the system we set up together with the EcoOcean nonprofit organisation. They all acted in accordance with our guidelines.
"Both the ministry and other involved entities called on the volunteers to act solely in coordination with us in three ways: through the local authorities, through the Nature and Parks Authority, or through the EcoOcean, in cooperation with the MoEP."
Efforts are underway by Israel to track the cause of the oil spill, which is believed to have come from a ship, passing 50km from shore, according to Reuters.