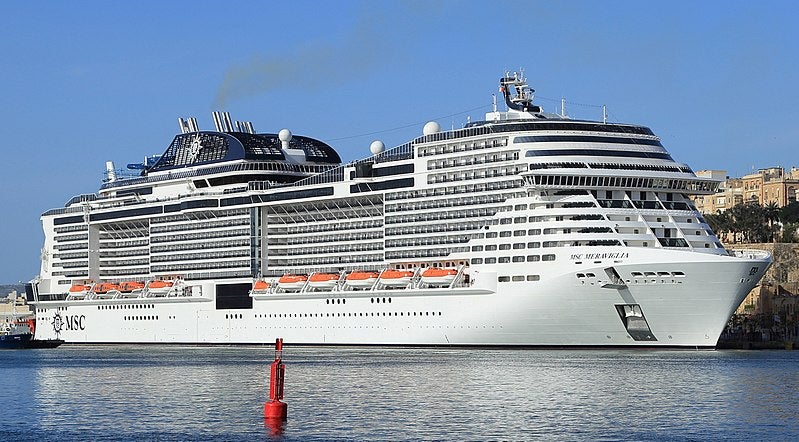 ---
Visit our Covid-19 microsite for the latest coronavirus news, analysis and updates
---
Follow the latest updates of the coronavirus (Covid-19) outbreak on our timeline.
Read about the effect of coronavirus (Covid-19) on cruise ships.
---
Caribbean nations Jamaica and Cayman Islands have barred MSC Cruises' Meraviglia cruise ship from entering their shores as it is carrying a sick crew member who travelled to countries with confirmed coronavirus cases.
The cruise ship arrived at Ocho Rio, St Ann, Jamaica, on 25 February after departing from Miami, Florida, US.
Jamaican Minister of Health and Wellness Chris Tufton said: "A cruise line with over 4,500 passengers and over 1,600 crew members was today, Tuesday, February 25 2020, denied access to the port of call in Ocho Rios, St Ann."
MSC Cruises said that the cruise ship carried a Filipino crew member who contracted common flu (type A influenza).
The cruise operator said it carried out health screening for all passengers and crew before they embarked on the ship.
MSC added: "The crew member had travelled to Miami from Manila via direct connection in Istanbul. He developed symptoms of common flu and tested positive to type A influenza after he visited the ship's 24/7 medical centre while already on board. He has no other symptoms."
The cruise ship left Ocho Rios after it waited for formal clearance for four hours. The ship continued its journey to Grand Cayman, where it is expected to dock on 26 February.
The Cayman Islands said that the ship will not be allowed to dock at the port as another member on the ship also fell ill.
In line with the policy followed by other cruise line operators, MSC also decided not to deploy crew and passengers who visited mainland China, Hong Kong, Macau and central northern Italy recently.
In addition, passengers who exhibit symptoms of illness are also not allowed to embark on the ship.
MSC added that there are no confirmed cases of Covid-19 on any of its ships.
In a statement, MSC expressed its disappointment with the Jamaican authorities and Grand Cayman authorities for refusing disembarkation at their ports.
It added that it "provided detailed medical records to the local health and national authorities ahead of its arrival as per normal protocol."