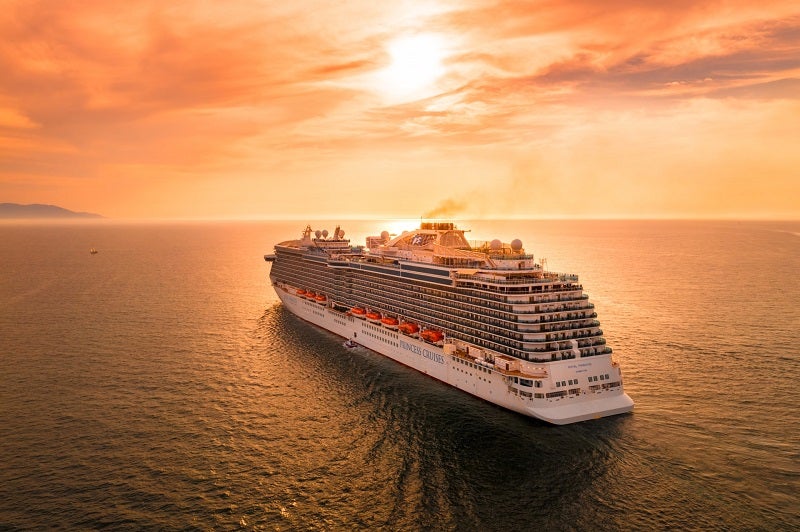 Japan has decided to lift the restrictions on international cruise ships docking at its ports after a ban of more than two years that was imposed during the Covid-19 pandemic.
The country banned the docking of international cruise ships in March 2020, after a huge cluster of coronavirus cases were reported on the Diamond Princess cruise ship the month before.
This caused all the passengers to quarantine in Yokohama, near Tokyo, and around 13 of the more than 700 infected passengers and crew died due to the infection.
The country will now start accepting cruises with international passengers that originated in international ports.
Additionally, the domestic cruise industry has also received permission to resume calls at international destinations.
The country's transport ministry made the decision after cruise ship operators and port authorities' associations adopted anti-virus guidelines.
A group of foreign-registered cruise companies, the Japan International Cruise Committee, has helped to set the guidelines that are to be taken if any passenger or crew member tests positive for Covid-19.
Japan Transport and Tourism minister Tetsuo Saito was quoted by the Associated Press as saying: "Japan is now ready to start receiving international cruise ships again.
"We will create an environment that allows tourists to enjoy their cruise without worry while in Japan."
According to the new guidelines, all crew members must receive their three Covid-19 vaccine shots and most of the passengers must also be vaccinated at least twice.
It also includes full ventilation, distancing and disinfecting of common areas in the cruise ships.
In August, a group of Japanese entities formed the 'Maritime and Ocean Digital Engineering' (MODE) cooperation programme at the University of Tokyo.