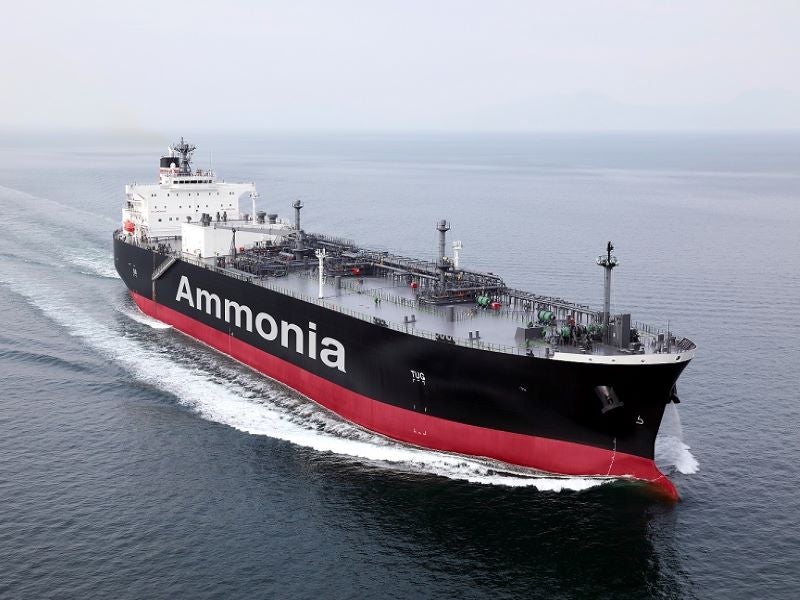 Japanese energy firm JERA has reached memoranda of understanding (MoUs) with Nippon Yūsen Kabushiki Kaisha (NYK) Line and Mitsui OSK Lines (MOL) to carry out a study on the transportation of fuel ammonia.
Under the study, the entities will assess the transport of fuel ammonia to the Hekinan Thermal Power Plant, where JERA intends to use ammonia in commercial operations from the 2020s.
They will focus on the development of fuel ammonia carriers that can be used for domestic thermal power plants and receiving terminals.
Furthermore, the firms will work together to create a system for transporting and receiving fuel ammonia.
Other areas include the implementation and operation of ammonia-fuelled propulsion systems for vessels, as well as working with related parties to frame rules for the reception of fuel ammonia.
NYK announced a long-term greenhouse gas (GHG) reduction target of net-zero emissions by 2050 for its oceangoing shipping business last year.
It also plans to form a value chain for fuel ammonia that does not emit carbon dioxide (CO₂) when combusted.
In a statement, MOL said that J-FLEX, which is an ammonia-fuelled large ammonia carrier, is currently under development to be used for the transportation of large amounts of liquefied ammonia.
J-FLEX is 'designed to have the flexibility of fitting with Japanese ports where steaming coals are currently discharged by steaming coal carrier'.