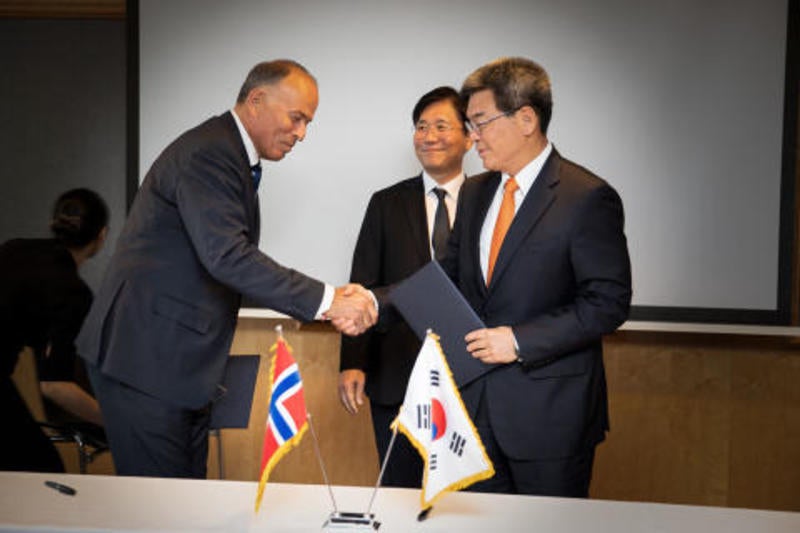 South Korean shipbuilder Hyundai Heavy Industries (HHI) has signed a memorandum of understanding (MoU) with Norwegian chemical firm Jotun for the supply of marine paints.
Under the MoU, Jotun will deliver a new type of marine paint, which is claimed to cut emissions of solvent by up to 90%.
HHI CEO Ka Sam-Hyun said: "The partnership with Jotun will allow HHI, the world's largest shipbuilder, to be better equipped to meet the new environmental requirements that are aimed at reducing solvent emissions."
Jotun has been developing this new type of marine paint for 13 years. The company claimed its new paint can reduce solvent (VOC) emissions into the air from almost 250g per litre to just 9g.
As a result, shipyards will be able to save hundreds of millions of dollars by avoiding investments in plants related to the combustion of VOCs. VOC combustion also pollutes environment due to emissions of CO2.
Jotun CEO Morten Fon said: "We are, of course, very pleased with the agreement with the world's largest shipyard, but even more satisfied that our innovation is contributing to a better environment."
One of the scientists behind the new paint, Erik Risberg said: "We have conducted research in Korea and in Norway while developing this paint, and after 13 years can conclude that we have succeeded in developing a product that reduces solvent emissions by over 90%.
"In addition, the product has better corrosion protection than previous systems, which helps extend the life of the vessels and reduces the need for maintenance. This is also very attractive for shipowners."
Jotun said that the new product is currently available for Korean shipyards and select shipbuilders in Europe.