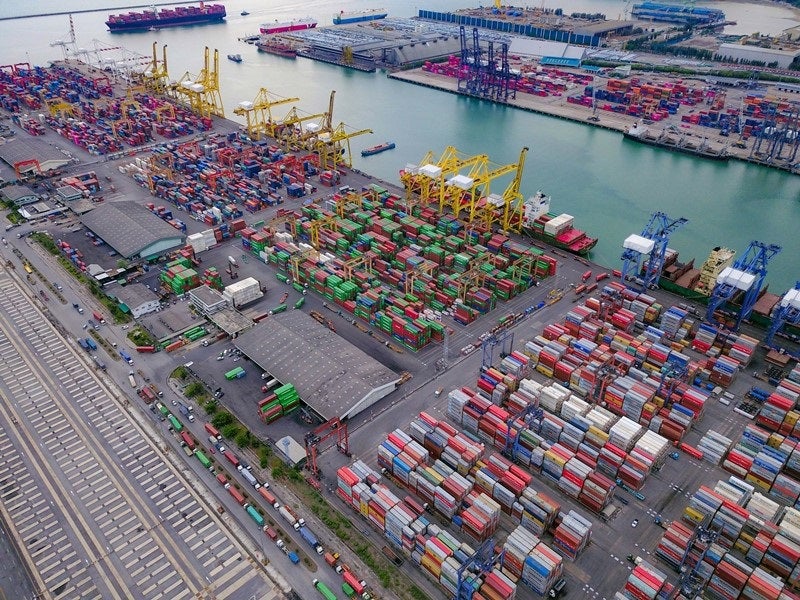 JWD InfoLogistics Public Company (JWD) has agreed to purchase a stake of up to 20% in Eastern Sea Laem Chabang Terminal (ESCO) from PSA International across two stages.
ESCO is a container terminal and supply chain operator in Thailand and PSA, the manager and operator of Singapore's transshipment hub, has been an ESCO shareholder since 2003.
This investment by JWD is in line with the firm's five-year strategic plan to improve its multimodal transportation services.
JWD expects to realise the profit consolidation from this transaction from October 2021 at the latest and the deal is expected to conclude before the end of the year.
With this deal, JWD will work with PSA for the development of new sustainable cargo solutions.
They will also co-create an Internet of Logistics, a logistics ecosystem of linked and inter-operable nodes supported by digitalisation initiatives.
JWD CEO and executive committee chairman Charvanin Bunditkitsada said: "This significant investment is considered to be a major undertaking this year funded by the recent issuance of debenture as well as from operating cash flow. Initially, JWD Transport will take 15% effective share in ESCO and possibly increasing to 20% within the next six to 12 months."
PSA Southeast Asia regional CEO Ong Kim Pong said: "In a new normal beset by supply chain disruptions, forging close collaborations and partnerships between key supply chain operators has become increasingly important.
"In this regard, we look forward to leveraging the combined strengths of PSA and JWD to enhance ESCO's overall value proposition and deliver customised solutions to our customers."
At present, ESCO operates international container terminals at three sites within Laem Chabang Deep-Sea Port.
These are ESCO (B3), where ESCO directly develops and manages through a concession from the Port Authority of Thailand (PAT), as well as the LCB1 (B1) and LCMT (A0) terminals.
Last year, all three international cargo ports managed around two million twenty-foot equivalent units (TEUs) of containers.
ESCO also provides logistics services, including container handling, warehousing, container storage, multi-modal transportation and customs clearance.