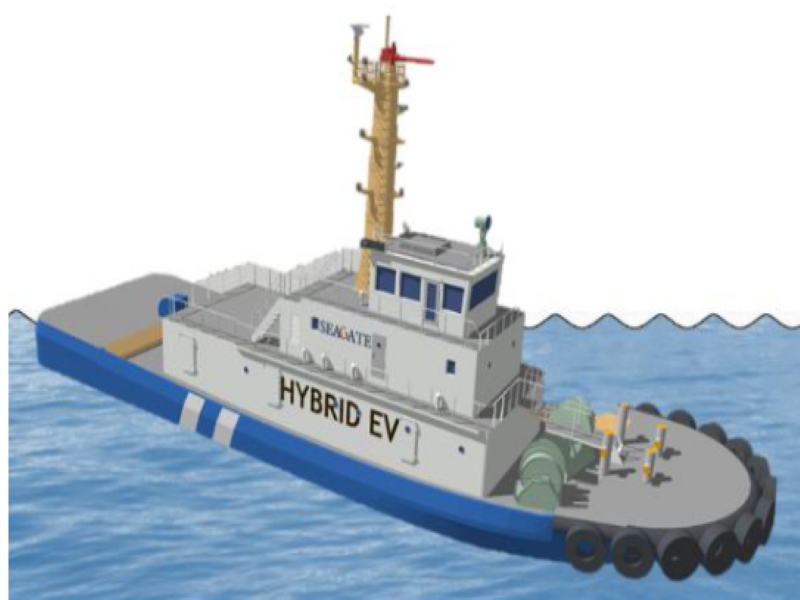 Kawasaki Kisen Kaisha ('K' Line) subsidiary Seagate will construct a new electric tugboat driven by a battery.
The tugboat will incorporate propulsion technology that will operate on a 'Hybrid EV system'.
It is claimed to be the first tugboat with an electric motor as the primary power source in Tokuyama, Yamaguchi Prefecture, Japan.
With the aim of cutting down greenhouse gas (GHG) emissions in the city, the new tugboat is expected to become operational in the first half of 2025.
'K' Line stated that 'it will be possible to achieve zero emissions by replacing the fuel for the generator with zero-emission energy' in the future.
Last November, 'K' Line partially amended its Environmental Vision 2050 guideline, setting a new target of reaching net-zero greenhouse gas (GHG) emissions by 2050.
In other developments, 'K' Line recently chose Airseas SAS to deliver another three Seawing automatic kite systems for its ships.
Expected to reduce CO₂ emissions by more than 20%, these kite units will be installed on three post-Panamax bulkers belonging to the firm.
Furthermore, "K" Line and UAE-based Emirates Global Aluminium (EGA) partnered earlier this month to carry out research and pilot projects for bulk cargo shipping decarbonisation.
They plan to develop marine decarbonisation technologies for use on EGA's bulk cargo shipping routes in the eastern Atlantic Ocean, Mediterranean Sea and the Indian Ocean.