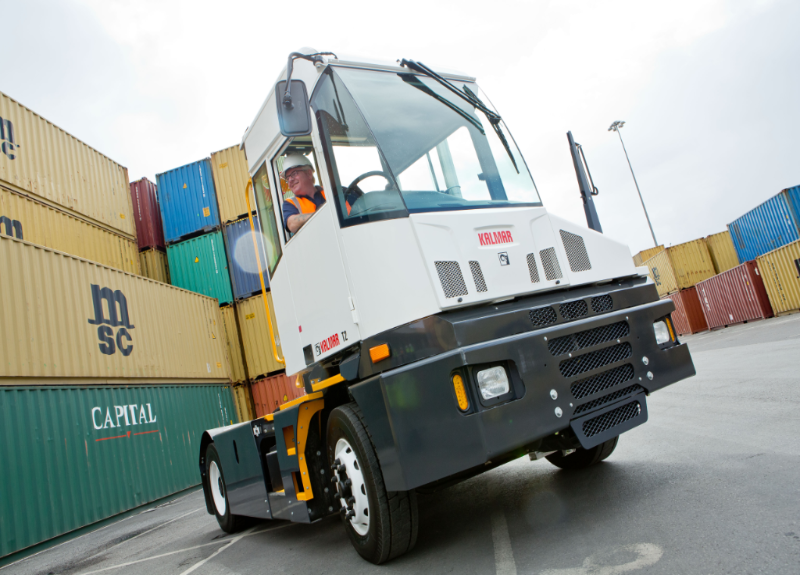 Cargotec subsidiary Kalmar has won a contract to supply 38 Ottawa T2 terminal tractors for DP World-owned Caucedo marine terminal in the Dominican Republic.
According to the agreement, the delivery of the Ottawa T2 terminal tractors will take place during the first and second quarter of 2020.
Following the delivery of the new order, the Caucedo marine terminal will have approximately 80 Kalmar machines.
Based in Punta Caucedo, 25km from Santo Domingo, DP World Caucedo is a marine terminal and a free zone.
The flexible design of Kalmar Ottawa T2 Terminal Tractor enables marine firms to receive the tractors with the customised transmission, engine, and axle to meet their needs.
The tractors are fitted with a bolted-frame ergonomic cabin that offers better visibility, easy-to-access service points for improved maintenance and various safety features.
Ottawa T2 terminal tractors will include extra safety equipment such as an automatic fire extinguisher system.
The tractors will feature Kalmar Insight performance management tool that will enable the Caucedo team to obtain data, including fuel consumption, running hours, production and idle time, and other important operational indicators in real-time.
The information will be helpful in monitoring the performance, use of equipment, scheduled maintenance work and ensure better operations.
DP World Caucedo workshop manager Jan Nielsen said: "Kalmar Ottawa terminal tractors offer good build quality and operational reliability that we need both to keep our operations running smoothly and address the growth in demand at Caucedo.
"The support we have received from the Kalmar team over the years has been very good, so we are delighted to build on our successful partnership with this new order."
DP World is an old customer of Kalmar. In September, DP World's Nhava Sheva International Container Terminal (NSICT) awarded a contract to Kalmar to supply 15 rubber-tyred gantry cranes (RTGs).
In February, DP World placed an order with Kalmar to supply 33 terminal tractors and other equipment for its new deep-water port at Posorja in Ecuador.