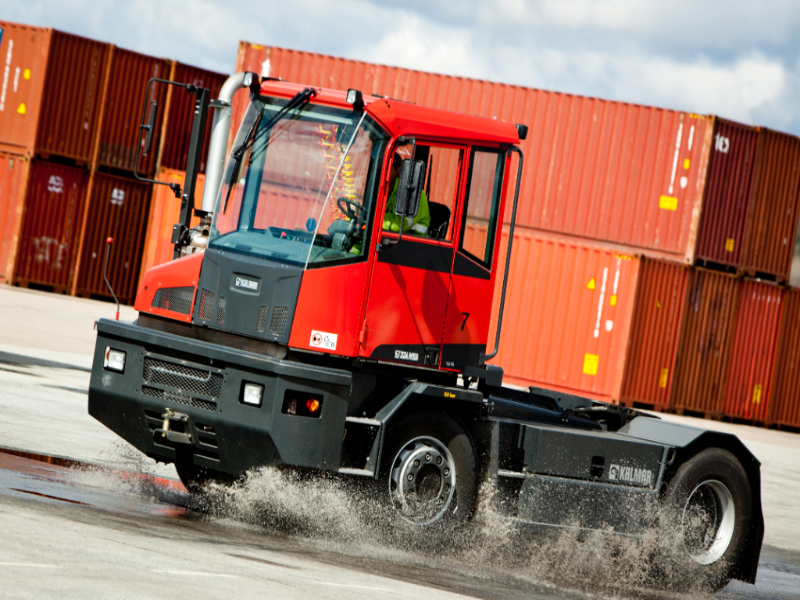 Cargotec subsidiary and cargo handling solutions provider Kalmar has received a contract to deliver ten terminal tractors to Sintermar Darsena Toscana (SDT).
SDT is a joint venture (JV) that consists of Grimaldi Group and Terminal Darsena Toscana (TDT).
TDT is the main container terminal of the Port of Livorno. The port has recently incorporated new technology and modern control systems.
The latest investment to deploy Kalmar's heavy-duty TR618i terminal tractors will ensure fast and efficient ship turnaround for roll-on / roll-off (RoRo) operations.
The company said that the terminal tractors will efficiently transfer heavy loads in challenging port conditions.
SDT managing director Giuseppe Palermo said: "One of the main reasons we chose to partner with Kalmar is the excellent level of support offered by the highly skilled local service team based here, in Livorno.
"Terminal tractors are key to our operations, so it is important that we can rely on world-class service expertise to keep them running reliably and efficiently."
The contract also includes a Kalmar Complete Care service contract that will help SDT to reduce operational risk and equipment downtime.
The Complete Care service will enable Kalmar to combine its maintenance and material-management operations with the clients' processes.
The company will deliver the terminal tractors during the fourth quarter of the year.
Kalmar mobile equipment solution sales director Marco Tosi stated: "We are delighted to receive such order from the newly formed SDT and we are proud to support its start-up phase in Livorno. The service level provided by our branch in Livorno is excellent and this order proves it."
Recently, the US East Coast deepwater Port of Virginia placed an order for 25 hybrid shuttle carriers from Kalmar.
In September, Kalmar received a contract from Infraestructura Portuaria Mexicana (IPM) for the supply of five cranes to be deployed at the IPM Altamira terminal in the Gulf of Mexico.