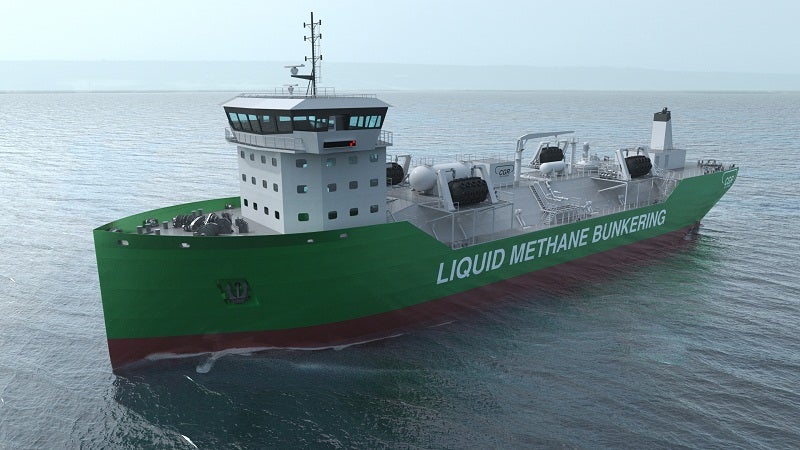 Norway-based Kanfer Shipping and CGR Arctic Marine have signed an agreement for the development of cost-saving liquefied natural gas (LNG) bunkering vessels.
According to the licensing and development agreement, Kanfer will be responsible for exclusively marketing CGR's liquid methane bunkering vessel (LMBV).
The company will also market other technologies to customers that include shipping lines, port owners, traders and fuel companies in the global LNG bunkering industry.
Additionally, CGR will apply its technology to Kanfer's detachable stern vessel (DSV), which is an advanced version of the articulated tug-barge that makes break-bulking cargoes of LNG easier and faster.
Kanfer Shipping managing partner Stig Anders Hagen said: "We are bringing CGR's patented technologies and Kanfer's LNG marine expertise and capabilities under one roof.
"Together, we bring to our customers best-in-class designs that reduce complexity, improve operational efficiencies and maximise savings compared with existing solutions."
The LMBV features a single tank, less cargo containment equipment and plug-in hybrid power system that consists of a modular battery system in combination with pure gas generators.
Improving hull utilisation, the combination reduces weight and increases insulation surface area.
The on-board multi-purpose cargo handling plant of the LMBV that combines cooling, reliquefication and gas recovery operations allows safe and pollution-free cargo handling during loading, discharge and gas freeing operations.
CGR Arctic Marine managing director and owner Bård Norberg said: "Our goal with the LMBV was to improve radically cost efficiencies and lower emissions from seaborne LNG bunkering operations.
"Our collaboration with Kanfer complements and strengthens our passion to provide the global shipping industry with a viable solution for LNG bunkering."