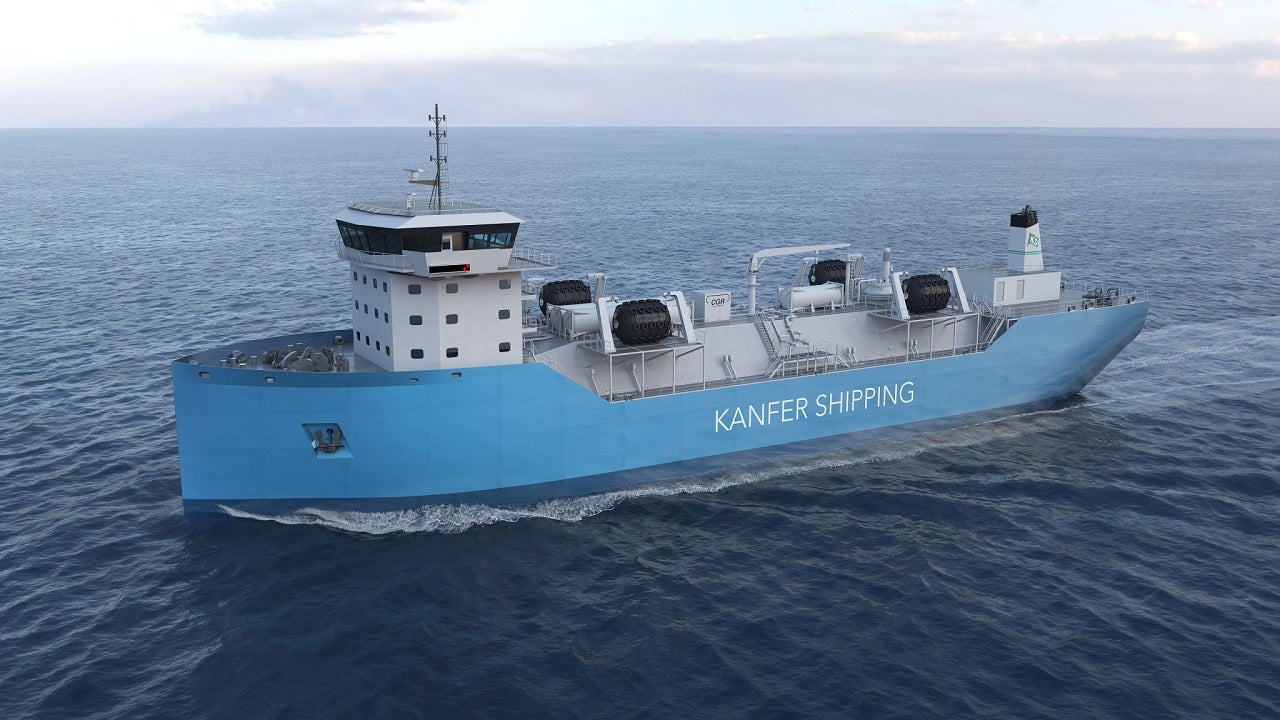 Norway-based Kanfer Shipping has signed a Letter of Intent (LoI) with China-based Taizhou Wuzhou Shipbuilding Industry for the construction of its first two small-scale LNG bunker and distribution vessels.
The 6,000cbm capacity bunker tankers are slated for delivery in the first half of 2023.
The LoI also includes the option to build additional vessels.
Along with its partners, Kanfer will hold the ownership of the vessels and will charter them out on long-term contracts.
CGR Arctic Marine, the Norway-based technological partner of Kanfer, will act as the conceptual developer for the new vessels, ensuring the lowest possible environmental footprint.
The vessels will feature mono-tank design with minimal boil-off, pure gas-electric power production combined with hybrid battery technology, high manoeuvrability with Azipull thrusters and bow thruster combined with joystick operation, in addition to a 500 cbm MDO cargo tank.
Kanfer Shipping founder and CEO Stig Hagen said: "These ships will be the most cost-efficient and environmentally-friendly small-scale LNG ships in the global marketplace. The need for the emergence of new LNG bunkering centres will indeed be critical as the trading pattern for gas-driven vessels will be global and very diversified.
"The existing hubs will also need to expand to cater for growing demand. This is one of the reasons why Kanfer is confident that the timing is advantageous. CGR's very cost-efficient design, verified by Gas Entec, both CAPEX- and OPEX- wise, will make our customers maximally competitive."
The design and construction of around ten small-scale gas carriers at the shipyard, including several LNG vessels, is being undertaken by CGR founder and Capt Bård Nordberg.