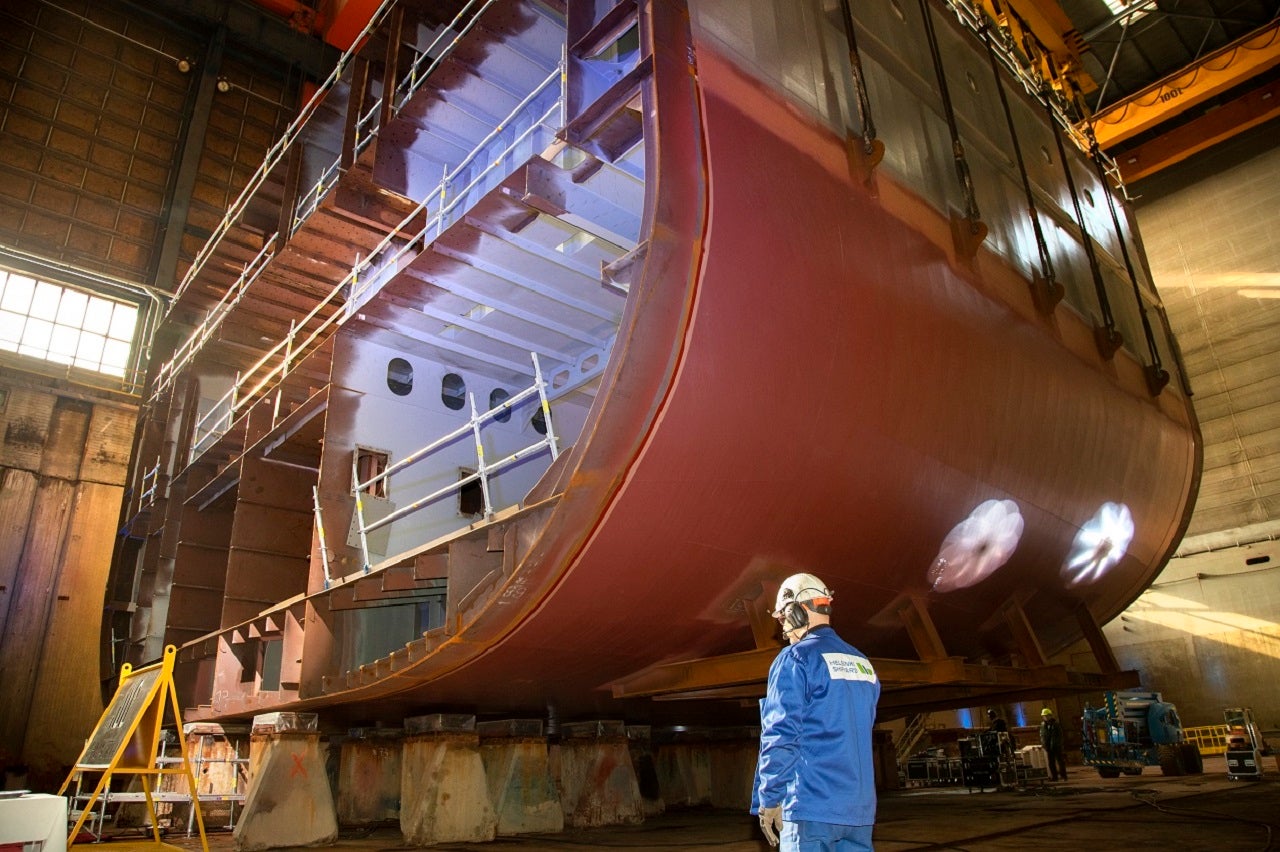 Finland's Helsinki Shipyard has laid the keel for the first of the two new ice-class expedition cruise ships that are being constructed for Swan Hellenic.
During the ceremony, the first 347t block of the ship was set over the keel over coins, a custom that is believed to bring good luck to the ship.
Swan Hellenic announced that the ship would be named SH Minerva after the first purpose-built vessel of the company.
The ceremony was attended by the Helsinki Shipyard CEO Carl-Gustaf Rotkirch and project manager Jonas Packalén, while the Swan Hellenic CEO Andrea Zito attended it via video amid the health concerns during the Covid-19 pandemic.
The ship will be equipped with a 4.6MW diesel-electric hybrid propulsion system that features selective catalytic reduction, maximum of 3MW battery package and PC5 ice-strengthened hull.
The 10,500t SH Minerva ship will be 113m long and is designed to visit inaccessible places in the world.
It can accommodate 152 guests in 76 spacious cabins and suites. Most of the accommodation options will feature large balconies.
SH Minerva will have an onboard crew of 120 to provide personal service to the guests.
Packalén said: "Newbuild 516 and her sister NB 517 are designed for extreme weather conditions, from polar areas with quite heavy ice conditions to tropical regions. And they are naturally designed to respect the sensitive ecosystems of the regions where they are going to sail."
The two five-star polar PC5 ice-class expedition cruise ships for the relaunched Swan Hellenic are expected to arrive in November next year and April 2022.