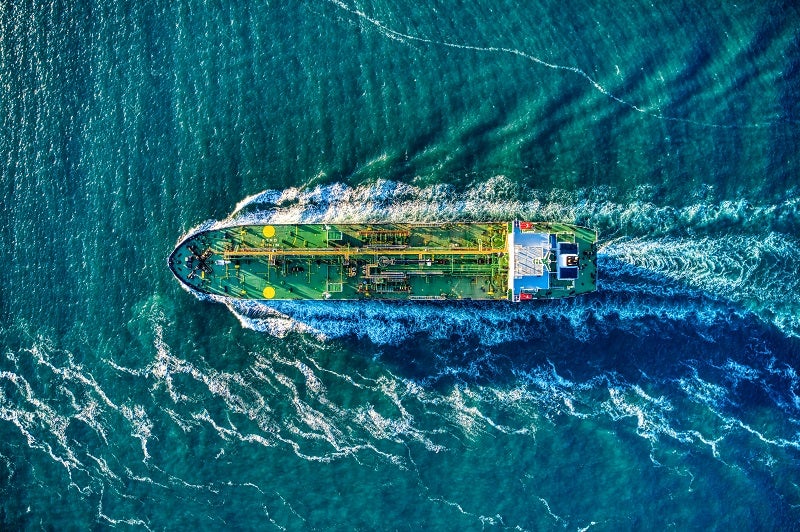 The world's first liquefied hydrogen carrier developed by Kawasaki Heavy Industries (KHI), Suiso Frontier, has been incorporated into the register of Japanese ship classification society ClassNK.
KHI is a participant of the CO₂-free Hydrogen Energy Supply-chain Technology Research Association (HySTRA).
The classification society finished the arranged surveys, including for the ship's hull structure, on-board equipment, materials and machinery, in accordance with its class rules and Guidelines for Liquefied Hydrogen Carriers.
In 2017, ClassNK published its Guidelines for Liquefied Hydrogen Carriers to promote secure seaborne transportation of hydrogen, as the fuel requires secure handling.
These guidelines include safety requirements on the basis of the International Maritime Organization's (IMO) Interim Recommendations for Carriage of Liquefied Hydrogen in Bulk.
Hydrogen does not discharge carbon during combustion, making it a clean source of energy.
As a result, the deployment of hydrogen is picking up pace across the globe, with efforts directed towards establishing a Hydrogen Society.
With liquefication possible at a temperature of -253 degrees Celsius, hydrogen carries a number of risks, such as flammability and permeability.
In a statement, ClassNK said: "ClassNK will continuously support the safe operation of the vessel through surveys in service, while utilise the knowledge and experience gained from the upcoming surveys for keeping its guidelines up to date and contributing to establish the appropriate international standard, thereby working to the social implementation of hydrogen transportation."
Last month, ClassNK signed a memorandum of understanding with the Panama Maritime Authority related to cybersecurity.