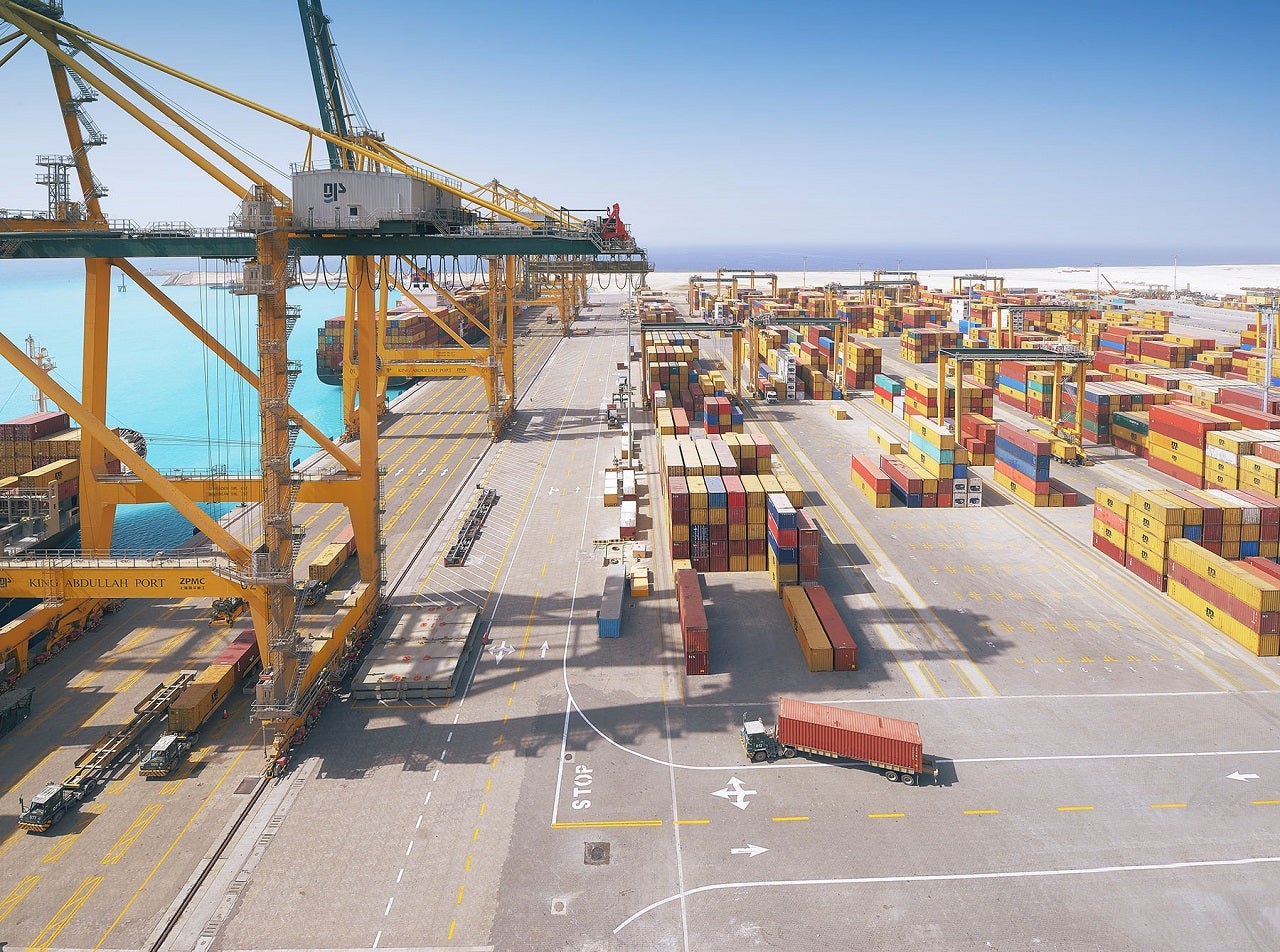 King Abdullah Port and the General Directorate of Border Guard in Saudi Arabia have announced completion of integration of the Port Community System and the Directorate's Zawil e-portal, which offers access to different types of permits, including port entry permits.
The e-integration was finished under the supervision and coordination of the Economic Cities and Special Zones Authority (ECZA).
The integration was initiated to boost efficiency and security of operational processes and streamline port entry procedures.
ECZA secretary-general Mohanud A Helal said: "We are looking forward to reaping the fruits of this integration in King Abdullah Economic City (KAEC) and to raising the Kingdom's ranking on the Logistics Performance Index. This achievement is among several others that have established the importance of KAEC as a business, industrial, and logistics hub on the Red Sea, which is embodied in the unique business model whereby the developer plays a major role in making the port the main outlet for goods entering the kingdom and other neighbouring countries.
"The Border Guard is responsible for governance and security while ECZA plays its regulatory and supervisory role, in addition to driving government empowerment and forging strategic partnerships. This integration is a prominent example of the role expected of public-private partnerships in the light of efforts to fulfil the aspirations of Vision 2030 and enhance the kingdom's regional and global role as a strategic trade pillar and route, as well as foster a business environment that attracts high-value, long-term investments to KAEC."
General Directorate of Border Guard acting director-general Major General Mohammad A said: "The integrative work between the Border Guard and King Abdullah Port under the supervision of ECZA enhances the security and technology of KAEC and helps facilitate procedures for issuing port entry permits."
The e-integration will enable multiple public and private systems, managing the port's operations, to benefit from the data on investors, terminal operators, and government agencies in a secure manner.
The Border Guard is now capable of issuing digital port entry permits and sharing data easily and quickly.
Operated by the Ports Development Company, King Abdullah Port is the first port in the region to be fully owned, developed, and operated by the private sector.