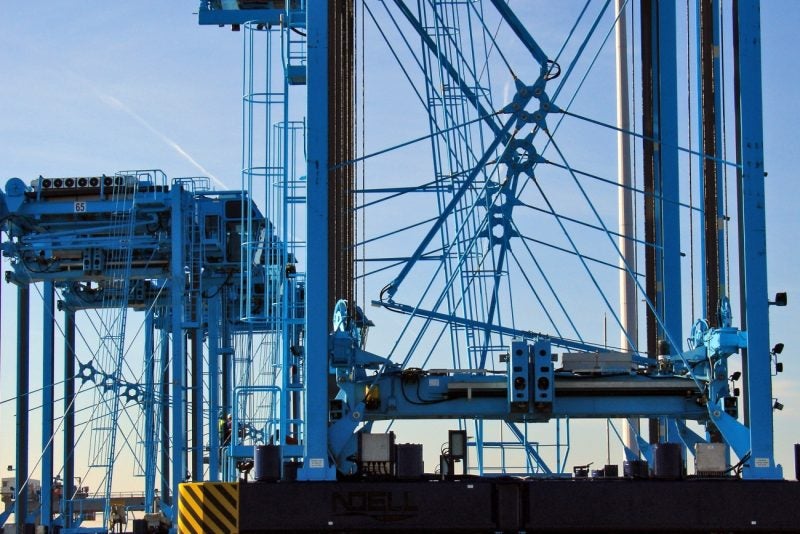 Finnish company Konecranes has received an order to supply a fleet of 16 diesel-electric Konecranes Noell straddle carriers to APM Terminals (AMPT) Rotterdam in the Netherlands.
The container terminal currently operates 41 Konecranes Noell straddle carriers.
NSC 644 E straddle carriers are diesel-electric machines that lift containers 1-over-3. They are equipped with Konecranes Noell NTS 62 F twin-lift spreaders.
Additionally, they have Konecranes Noell Fleet Management System (FMS), which is already operated by APMT Rotterdam.
The system will be upgraded to be integrated with the new machines. It will provide visibility to service personnel regarding their status.
The machines will feature CREON-S safety control system, which is certified according to ISO 13849.
The straddle carriers are part of the path to port automation of Konecranes to boost the safety and productivity at container terminals.
Konecranes straddle carriers Sales Head Peter Kania said: "Our relationship with APMT Rotterdam goes back years. I am honoured to receive this vote of confidence in our straddle carrier technology.
"We will make sure that this fleet enters service smoothly, giving APMT Rotterdam the performance and reliability it expects from a Konecranes product.
"For more than a decade our straddle carriers have been the backbone of the terminal's landside operation. We are proud to have been selected as a partner to replace the current machines as they are retired, step by step."
In February last year, the company received an order to supply 12 Konecranes Noell straddle carriers to the Port of Thessaloniki in Greece.
The Port of Thessaloniki consists of a container and conventional cargo terminal.