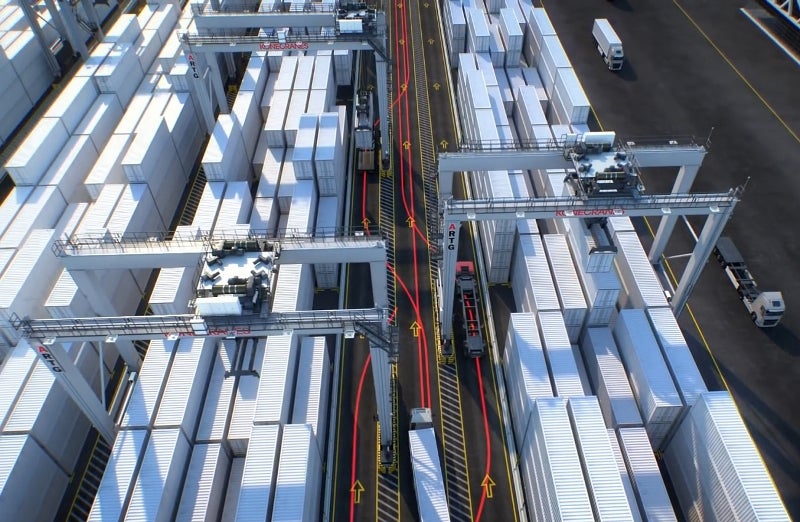 Turkish port operator Yilport Holding has awarded contracts to Finnish company Konecranes for automated RTG systems in three European container terminals.
According to the contract, Konecranes will supply the RTG systems to two of Yilport's container terminals in Portugal and one in Sweden.
Each of the three RTG systems has six Konecranes ARTGs that are operated under a supervised operation concept.
The systems will be installed as extensions to the container yards in Gävle, Sweden, and Liscont and Leixões in Portugal. Each system will include four Remote Operating Stations (ROSs).
The 18 ordered systems are completely electric and powered by busbar systems.
Fitted with Konecranes Active Load Control (ALC) system, the cranes have no container sway. They also incorporate multiple smart features.
Yilport owner Robert Yildirim said: "Konecranes have a very solid and good reputation for their reliable, automated e-RTG cranes. Since six of these e-RTG cranes are going to be used in Sweden and 12 in Portugal, we believe Konecranes' technical support will be key in our decision to choose Konecranes."
Konecranes Port Solutions regional sales manager Ville Hoppu said: "Yilport has been a Konecranes customer for some years.
"I am very pleased that Yilport has decided to take this authoritative step to automated container handling operation with Konecranes. We look forward to working with Yilport's experts to raise the bar of automated RTG operations as high as it can go."
Last week, Konecranes won a contract from Yilport to refurbish 23 cranes at Taranto Port in Italy.