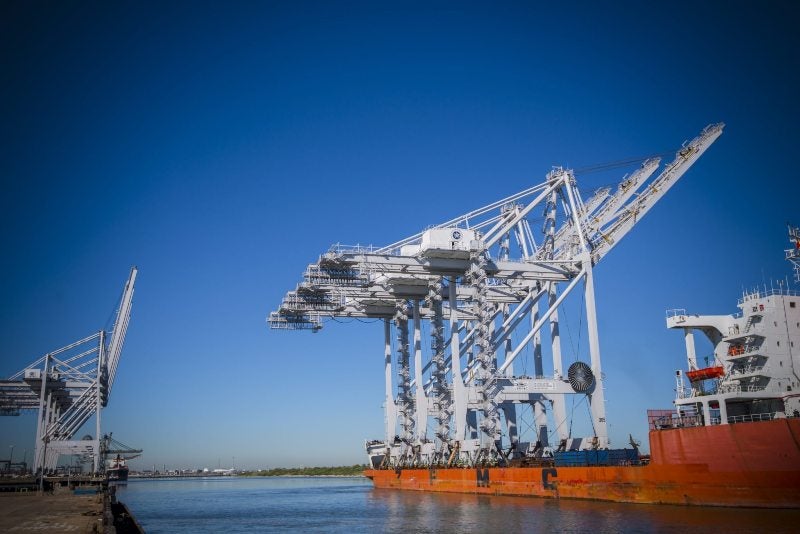 Konecranes has secured an order from the US' Port Houston to supply eight rubber-tyred gantry cranes (RTGs) driven by hybrid power.
The cranes are scheduled to be delivered to the port's Barbours Cut Terminal by the first quarter of 2020.
They will be designed to offer eco-friendly operation without compromising performance.
The cranes' hybrid system will feature a lithium-ion battery pack and an advanced battery management system to observe the charge level and the overall health of the batteries.
Using a Truconnect remote connection, Konecranes can check the status of the hybrid system. It is a fully modular and retrofittable solution that is equipped with an eco-efficient Tier 4f engine to charge the batteries when required.
RTGs will be developed to lift 50t of cargo while stacking containers one-over-five high and more than six truck lanes wide.
The cranes will feature an active load control system, which is designed to remove container sway. They will comprise several advanced features such as auto-steering, auto-positioning, stack collision / truck lift prevention and auto-TOS reporting.
"These RTGs will help Port Houston to reach its long-term eco-efficiency goals."
Konecranes Port Solutions Americas sales director Jussi Suhonen said: "These RTGs will help Port Houston to reach its long-term eco-efficiency goals.
"Konecranes is constantly pushing the limits of battery technology and electrification to make our container handling equipment more eco-efficient without compromising crane performance in any way."
Port Houston currently operates 90 diesel-electric RTGs developed by Konecranes.
The Port Houston is a 25-mile-long complex comprising around 200 private and public industrial terminals along the Houston Ship Channel.
It has eight public terminals that are owned, operated, managed or leased by the Port of Houston Authority.