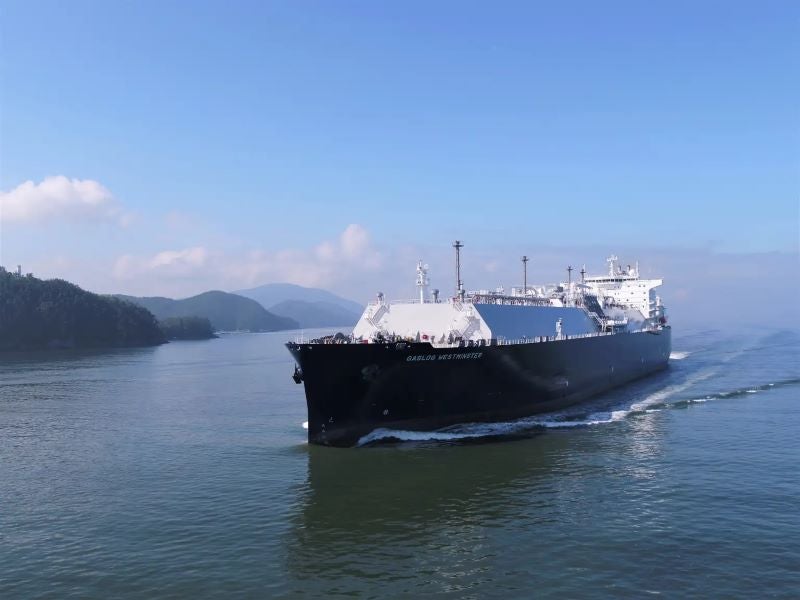 Liquefied natural gas (LNG) shipping services provider Gaslog LNG has chosen Kongsberg Digital, part of Kongsberg, for the latter's Vessel Insight infrastructure.
Under the contract, Kongsberg will be responsible for the digitalisation of Gaslog LNG's 35 vessels, enabling data to be gathered and used more efficiently.
The Vessel Insight platform will enable Gaslog LNG to have instant access to fleet overview, vessel-specific dashboards and analysis tools.
Accumulation of data using this software as a service (SaaS)-based solution will facilitate reporting and transparency, as well as support detailed evaluation to improve vessel and fleet performance, stated Kongsberg.
The tool offers vessel-to-cloud data infrastructure to capture and aggregate data cost-effectively and securely.
All Vessel Insight customers can also access Kognifai Marketplace, which includes several applications and services to transform data into business value.
Kongsberg Digital digital ocean growth vice-president Christopher Bergsager said: "We are proud and pleased to be a part of and accelerate Gaslog LNG's digital journey.
"By installing Vessel Insight on their entire fleet, they will gain better control, as well as greener and more effective operations. Making LNG shipping better and more efficient is an important step towards a transition to a less carbon intense future."
In June, Kongsberg Digital secured a five-year contract from Mediterranean Shipping Company (MSC) for the digitalisation of its fleet.
The contract will help digitalise around 500 MSC ships.