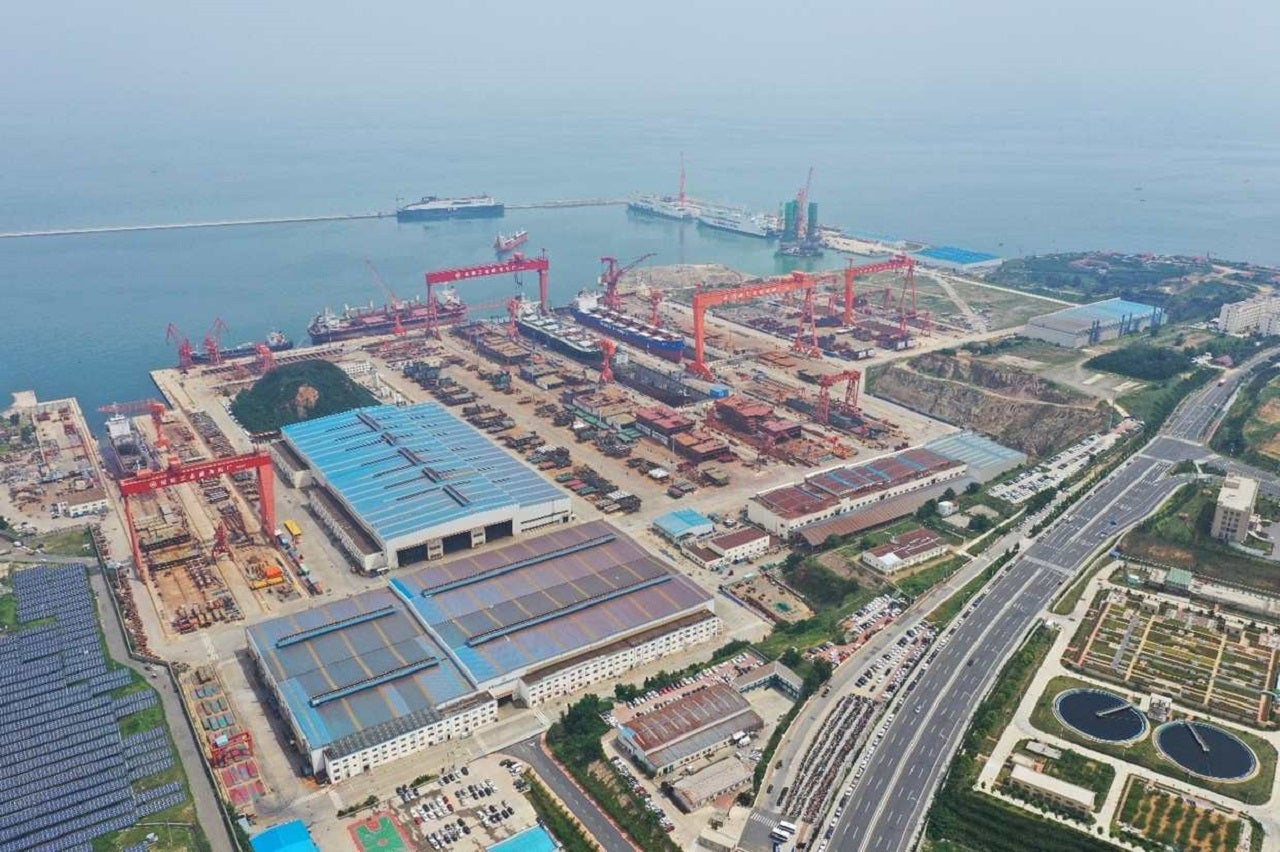 Kongsberg Maritime has signed a contract with China Merchants Jinling Shipyard (Weihai) to provide propulsion and manoeuvring system for two roll-on, roll-off passenger (RoPax) vessels under construction for Finnlines.
The two 230m-long vessels will be deployed in the Baltic Sea by 2023 after they are delivered. The vessels can accommodate 1,212 passengers.
Under the €12m contract, Kongsberg Maritime will be responsible for the installation of the system on the vessels.
The vessels are being constructed to meet the highest Swedish/Finnish ice-class (1A Super) requirements.
They feature a twin shaft line propulsion system that is powered by four main engines.
As per the system proposed by Kongsberg Maritime, the vessels will be able to operate at two-speed profiles: 19k with four engines running or at 16k with two engines running.
This will be enabled using a two-speed gearbox solution, which increases the propulsion efficiency by around 3% compared to a single-speed gearbox.
Furthermore, the controllable pitch propellers (CPPs) provided by Kongsberg also increase efficiency.
The integration of the propeller and rudder in one system optimises hydrodynamic performance, increases thrust and reduces drag, which reduces emissions.
Along with a 'twisted' rudder design, which can increase manoeuvrability, the twin-screw vessels are expected to achieve up to 6% in efficiency gains.
China Merchants Jinling Shipyard (Weihai) vice GM Weisong Ni said: "These vessels are being built to the highest standards for use in the sensitive environment of the Baltic Sea, so it is vital that we make every effort to choose technologies that ensure they will operate as sustainably as possible.
"Kongsberg's propulsion and manoeuvring system will help ensure that the vessels minimise fuel usage and emissions, whilst at the same time assisting manoeuvrability, often a crucial consideration for passenger ferries, which may dock several times every day."
Last month, Kongsberg Maritime, along with Kongsberg Wilhelmsen joint venture Massterly, signed a contract with Norwegian company ASKO to install autonomous technology on two vessels.