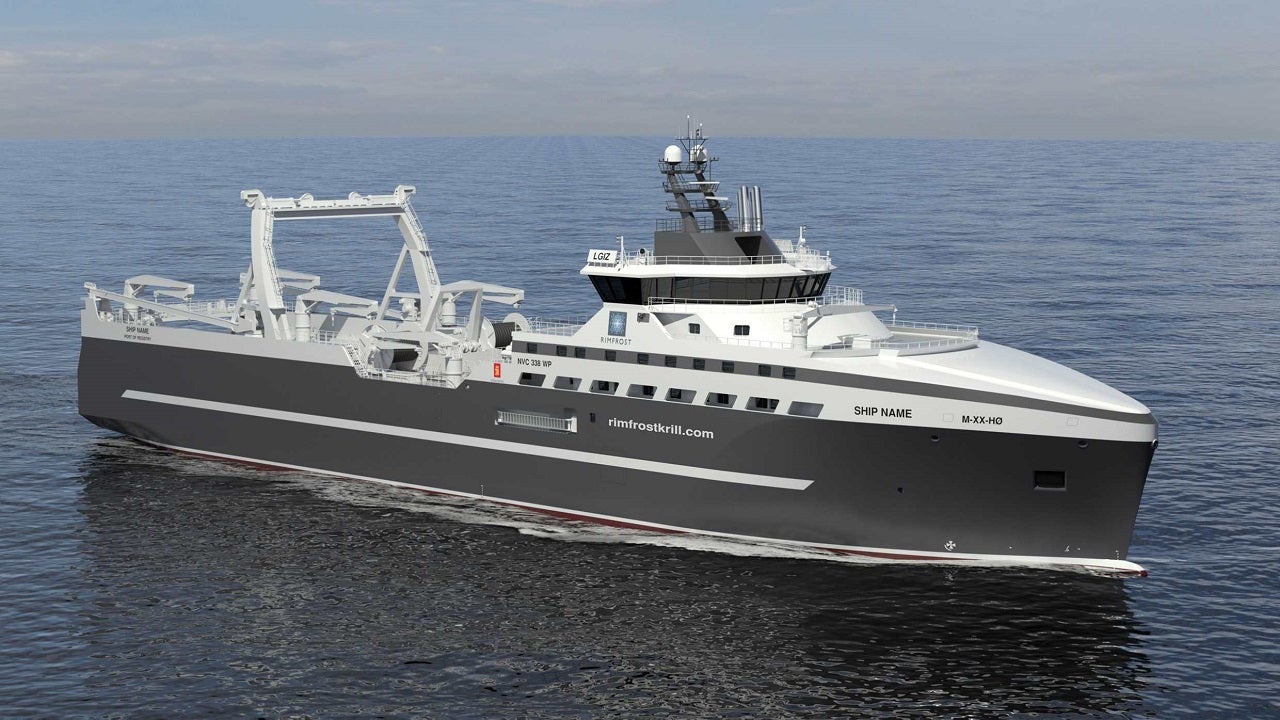 Kongsberg Maritime has signed a contract with Norwegian krill processing company Rimfrost to design and equip a 'highly innovative vessel'.
The vessel will be constructed by Westcon at its facility in Norway after the initial construction at Turkey's Tersan shipyard.
The 120m-long vessel is expected to be operational in 2022.
The contract was awarded in several stages this year with the final stage being signed this month. The total value of the order is more than Nkr200m ($22.15m).
The project will establish a new standard in Antarctic krill fishing in terms of climate friendliness, sustainability and optimal use of resources.
In addition, it will adhere to the DNV GL Clean Design class notation and the IMO's Polar Code.
Extensive use of heat recovery from exhaust gases, coolant water and factory processes will ensure optimal use of energy, and the use of large-scale electrical components will reduce the risk of contamination of the hydraulic system.
The technology is part of the product portfolio of KONGSBERG, which includes propulsion, steering and deck machinery, power, automation and telecoms.
Additionally, the company will provide a Fishmaster integrated bridge solution that comprises of navigation, fish finding, catch monitoring and communications systems, along with remote support.
Rimfrost CEO Stig Remøy said: "This will be the only vessel in the world where healthy food and food supplements are actually produced at sea immediately after catching. Short and careful processing will have a positive effect on product quality.
"This will allow us to develop a number of new products as food additives for humans, animals and farmed fish, as well as for pharmaceutical use. We believe this vessel will revolutionise krill fishing in Antarctica."
Earlier this month, Kongsberg Maritime, along with Kongsberg Wilhelmsen joint venture Massterly, signed a contract with Norwegian company ASKO to install autonomous technology on two vessels.