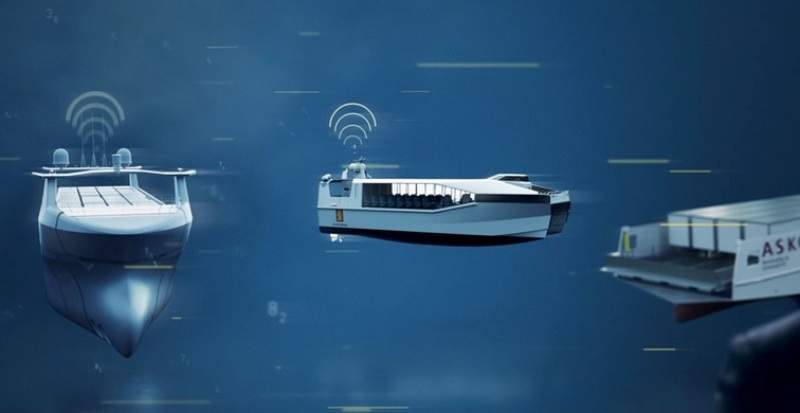 Kongsberg has partnered with Norwegian maritime company Wilhelmsen to establish a new autonomous shipping joint venture (JV ), Massterly .
Massterly will provide a complete value chain for autonomous ships, starting from design and development, to control systems, logistics services and vessel operations.
With headquarters in Lysaker, Norway, Massterly is scheduled to be fully operational from August.
Wilhelmsen group CEO Thomas Wilhelmsen said: "As a world-leading maritime nation, Norway has taken a position at the forefront in developing autonomous ships.
"Through the creation of the new company named Massterly, we take the next step on this journey by establishing infrastructure and services to design and operate vessels, as well as advanced logistics solutions associated with maritime autonomous operations."
The new JV will comprise land-based control centres to monitor and operate autonomous ships in Norway and across the globe.
Massterly will combine Kongsberg's technological expertise and solutions with Wilhelmsen's experience in logistics and ship management operations.
"Massterly will be crucial for digitalising the infrastructure and operations."
Kongsberg president and CEO Geir Håøy said: "Autonomy and remote operations are an important development for the maritime industry and Norway's lead has been made possible as a result of close cooperation between the Norwegian maritime cluster and the Norwegian authorities.
"When autonomous ships soon are a reality, Massterly will be crucial for digitalising the infrastructure and operations."
In May last year, Kongsberg collaborated with Yara to build the world's first autonomous and fully electric container vessel named 'Yara Birkeland '.
The 6m-long, 2.4t vessel is expected to start its first round of tests and operations early next year, as well as conduct fully autonomous operations in 2020.
Kongsberg expects to use Massterly to deliver and operate autonomous vessels such as Yara Birkeland.