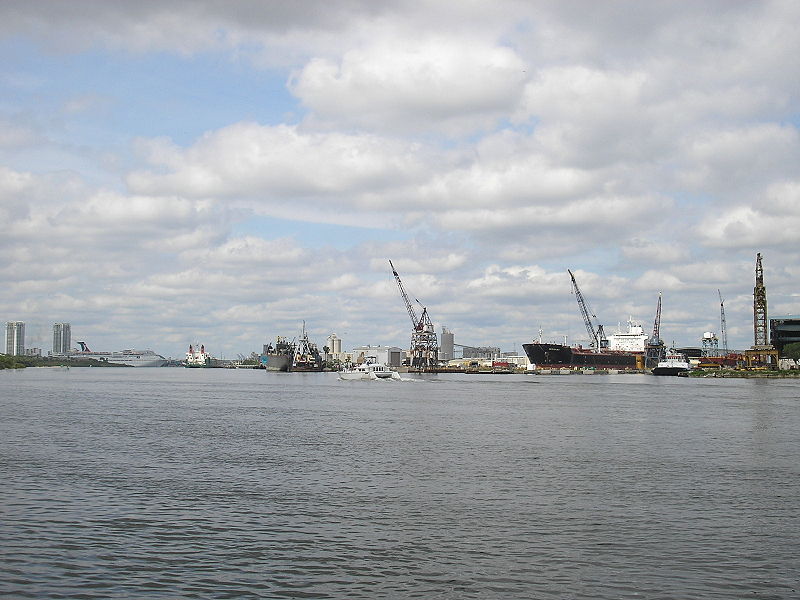 A weapon detection provider Liberty Defense has partnered with Port Tampa Bay in Florida, US, to test its concealed weapons detection system HEXWAVE.
To detect hidden weapons, HEXWAVE uses low-power radar imaging and artificial intelligence technology.
Designed as a modular and scalable system, HEXWAVE can be deployed both indoors and outdoors.
The system also warns about threats at the perimeter of the property without obstructing people's movement. The software provides a layered defence strategy.
After completion of the primary alpha testing at Liberty's Center of Excellence laboratory in Atlanta, Liberty Defense will conduct beta testing in a live environment such as Port Tampa Bay.
The beta trial will begin later this year and will continue next year.
Port Tampa Bay president and CEO Paul Anderson said: "The potential of HEXWAVE's high throughput is very appealing to us because it provides a new way to strengthen our security posture and ensure the safety of all passengers without slowing down the flow of visitor traffic.
"We are looking forward to working with Liberty Defense to test this new technology that will help us to stay ahead of potential threats."
Liberty noted that the insights gained by testing the system in different operational facilities will help the company to further improve the software to meet market requirements.
Considered the fastest-growing region in Florida, the Tampa Bay-Orlando I-4 Corridor welcomes over 60 million tourists on an annual basis.
Port Tampa Bay manages a range of break bulk, bulk, containers and roll-on / roll-off (RoRo) cargoes. It also serves as a shipbuilding and repair centre.
The collaboration will enable Liberty Defense to assess the effectiveness of its technology in a busy environment where thousands of travellers embark on their journey every day.
Liberty Defense CEO Bill Riker said: "Port Tampa Bay will be an excellent partner on this project. The port will be able to provide Liberty with new learning opportunities by opening up access to the unique aspects of security for cruise lines, which have frequent vacationers travelling in and out of Florida.
"The port environment will bring its own set of challenges from an operational perspective. Ultimately, the data's integration into our product development efforts will be invaluable."