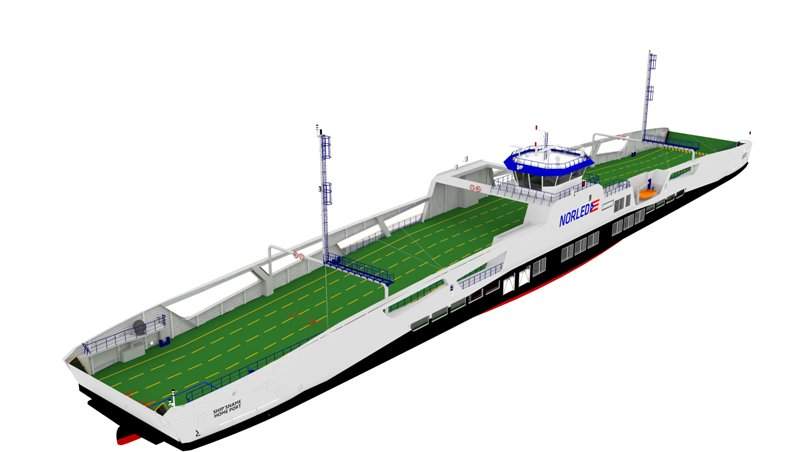 Sembcorp Marine subsidiary LMG Marin has secured a contract to design two battery-plug-in double-ended diesel-electric hybrid ferries to be operated by Norwegian operator Norled.
As part of the contract, LMG Marin will also provide the complete Class documentation for both the vessels, which will be built by Remontowa Shipbuilding in Poland.
The vessels will incorporate LMG Marin's LMG 120-DEH design that includes a range of energy-efficient solutions such as full LED lighting, electric power transmission, a demand-dependent heating, ventilation, and air conditioning (HVAC) system, as well as low-friction hull paint.
The LMG 120-DEH design also features vehicle deck and accommodation arrangement that enables fast and safe vehicle loading, improved safety for crew and passengers, as well as other benefits.
Upon completion, both the vessels will be able to carry 296 passengers and 120 personal cars each.
The 114.4m-long and 17.7m-wide vessels will also feature an efficient diesel-electric hybrid system.
"Both the vessels will be able to carry 296 passengers and 120 personal cars each."
In normal operation, the vessels will receive their entire power from two battery packs installed on-board, which can be recharged from the land grid during the vessels stay at the quay in around 11 minutes.
The vessels will also be designed to use a fast charging solution of pantograph or plug-in-type to maintain the required state of charge of the batteries.
In case of an emergency, they will use their on-board generating sets, which will run on 100% biodiesel.
Scheduled to be delivered in the last quarter of next year, the vessels will be deployed to serve the Festøya-Solavågen connection near Ålesund in Norway.