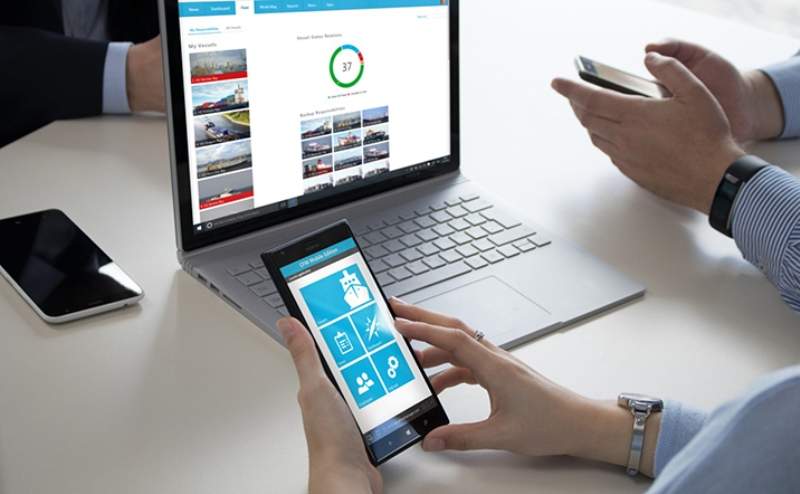 UK-based classification society Lloyd's Register (LR) has collaborated with maritime software provider Hanseaticsoft to improve efficiency in ship management processes.
The partnership will benefit from Hanseaticsoft's cloud-based ship management software, Cloud Fleet Manager, which is designed to provide a single, web-based source of information for all employees, the crew at sea, and external partners of a shipping company.
Lloyd's Register Innovation, Marketing and Sales, Marine and Offshore director David Barrow said: "We will be working closely with Hanseaticsoft this year to support our clients on their digital journey."
Cloud Fleet Manager is capable of introducing efficiency to shipping companies' process management, as well as delivering reliable teamwork worldwide and digitalisation of vessel audits in real-time via tablet or smartphone.
The software also ensures a consistent flow of data and helps reduce the load of extra works such as requesting and forwarding of information.
It features more than 25 applications, including purchase, inspections and audits, schedule and agents, crewing, charter, risk assessment, as well as maintenance.
"The technological revolution within the shipping industry is already underway for these early adopters."
Cloud Fleet Manager also provides an intelligent and safe management and organisation solution to the shipping companies by centralising data, as well as making it available for all involved parties in their browser, irrespective of time or location.
The solution is equipped with a user-friendly interface. It also features distinctive icons and colour coding to support the clear design, while helping to flag urgent actions and set priorities.
Hanseaticsoft managing director Alexander Buchmann said: "Often for the first time, shipping company employees, external agencies, and crews at sea can work collaboratively and share up-to-date, critical business information, and manage all their processes in an efficient, accurate and reliable way.
"The technological revolution within the shipping industry is already underway for these early adopters."