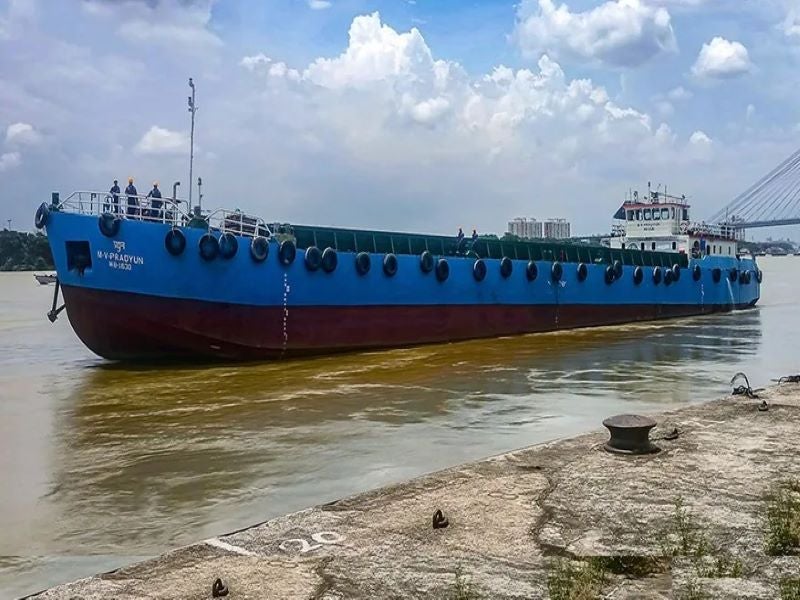 Danish shipping firm Maersk has moved the first containerised cargo shipments between India and Bangladesh using inland waterways.
This new service transported cargo for Coca-Cola Bangladesh Beverages and was claimed to take less time to transit.
The company moved 50 containers from Kolkata, India, to a river port near Dhaka, Bangladesh, via barge. It used National Waterways 1 on the India side.
Coca-Cola Bangladesh Beverages finance director Soumyendu Sen Sarma stated: "The maiden barge voyage has been successfully executed where there has been a significant reduction of transit time.
"The delivery schedule of the cargo, which used to be routed through the transhipment hub and then arrive in Chittagong and further to the destination, used to be impacted severely with delays."
The service used the Indo-Bangladesh Protocol Route's inland waterways.
This Protocol Route improves the connection to landlocked Bhutan, in addition to facilitating trade between India and Bangladesh.
The governments of India and Bangladesh have both recently enhanced the customs processes to support trade on this route. 
Maersk South Asia managing director Vikash Agarwal said: The Indo-Bangladesh Protocol Route has created great trade opportunities for the two countries over the last decades.
"By advancing into containerised transport on this route, we are expanding the opportunities for importers and exporters from the two countries with a faster, more reliable and safer option for their cargo."
Last month, Maersk unveiled plans to roll out a new feeder service, which is expected to reduce Asia-Northern Italy transit times by up to 21 days.
In May, the firm also became the first foreign company to conduct an international relay shipment in China.