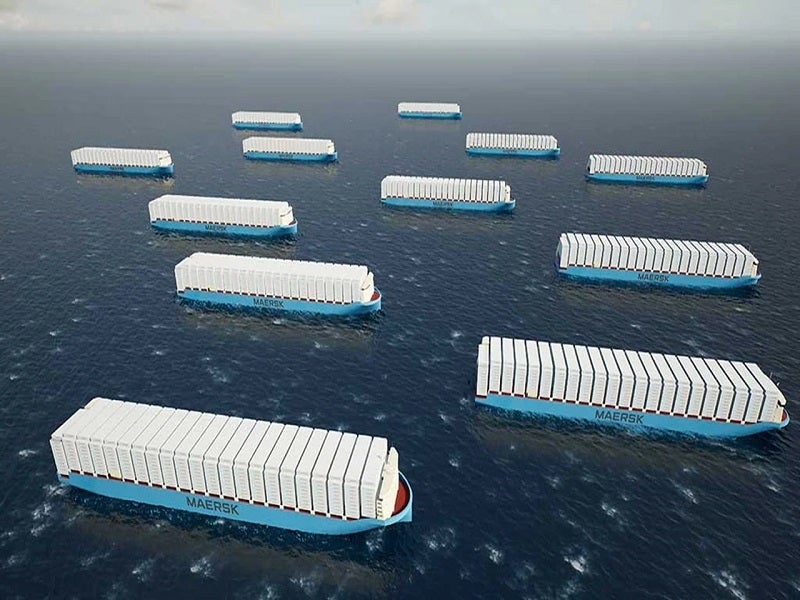 Danish shipping company AP Moller-Maersk (Maersk) has partnered with six firms to procure green methanol for its ships.
The six companies are CIMC ENRIC, European Energy, Green Technology Bank (GTB), Orsted, Proman and WasteFuel.
Through these alliances, Maersk aims to secure the supply of at least 730,000t of green methanol by the end of 2025.
The shipping company expects the collaborations to help it source more green methanol than required for its first 12 green containerships.
Maersk fleet and strategic brands CEO Henriette Hallberg Thygesen said: "To transition towards decarbonisation, we need a significant and timely acceleration in the production of green fuels. Green methanol is the only market-ready and scalable available solution today for shipping."
Once the projects are completed, Maersk will be able to source both bio-methanol and e-methanol at scale across several global regions.
Bio-methanol projects for Maersk in China will be developed by CIMC. As part of phase one of the project, the company will produce 50,000t of green methanol a year starting in 2024.
Under the second phase of the project, the company will produce 200,000t a year.
Maersk partner European Energy will produce e-methanol for the shipping company's first green feeder vessel, which is scheduled to enter the water in 2023.
The firm will develop e-methanol projects in Latin America and the US. The projects are expected to provide up to 200,000t – 300,000t of e-methanol a year, beginning in 2025 or 2026.
Along with other project developers yet to be identified, GTB will develop bio-methanol projects in China.
By 2024, the first project is anticipated to produce 50,000t of fuel a year. The second project will have an annual production capacity of 300,000t.
From its North American in-development facility, Proman plans to supply 100,000t – 150,000t of green methanol to Maersk every year.
Proman will build the project, which is expected to commence operations in 2025.
In South America, WasteFuel will build a bio-methanol project with an annual production capacity of more than 30,000t. It is expected to be operational in 2024.
Maersk is planning to procure the full volume produced at the facility.
Earlier this month, Maersk temporarily suspended container shipping to and from Russia in the wake of the conflict in Ukraine.